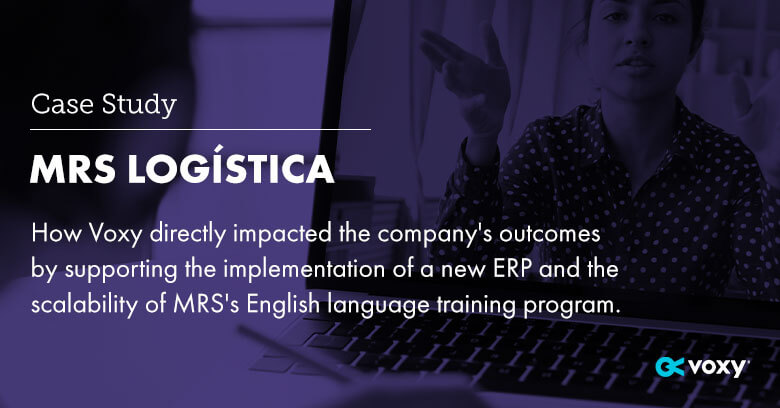 Case Study: MRS Logística
MRS was already offering its personnel an English language training program as an incentive, but it was an in-person program with a smaller scope, aimed only at a few employees.
English became an important asset for employees in various departments, as they were planning to attend international events and congresses as well as being expected to interact in release forums in English as part of the implementation of a new ERP.
After researching several options, MRS chose to go with Voxy in order to offer language training that would allow for scalability so that more employees could join the program.
This case study will highlight:
How to define training policies aligned with the organization's objectives
Examples of when English becomes a necessity for companies
Important factors to ensure employee engagement throughout the training program