How do Voxy's 6 company values work in practice? See what drives our Product Management, Design, Content, and Product Support teams.
It's easy for companies to create "values" that look great on paper and in marketing campaigns, touting trust and commitment and collaboration. It's easy for those values to arrive top-down from the C-Suite, divorced from the reality of a team that isn't going to buy into them. And it's too easy for any values, even compelling ones, to be forgotten and ignored in the hectic onslaught of everyday work.
Here at Voxy, a diverse team representing different levels and departments from across the company worked together to forge our value statements from the ground up. We each strive to live into the values in our own way, and exemplars of the values are rewarded with nominations from their fellow coworkers each month, reinforcing the values and keeping them top of mind.
At the team level, it's also important to remind ourselves to continuously align what we do as a group to those core company ideas. So how do our Voxy values breathe life into the Product team specifically?
Start with Empathy
The Voxy team works hard to start with empathy when working with each other, but on the Product team in particular, it's essential to also focus on empathy for the people using our product. We have two main groups: our customers and our learners (end users). Learning about our customers' and learners' needs is essential to drive our product vision and roadmap, and that's where research comes in: interviews, user testing, app reviews, surveys, site metrics, feature requests. And perhaps our biggest conduit of feedback, a direct connection to our learners and customers, is our diligent Product Support team – an essential part of the Product team overall.
Communicate Courageously
Transparency is a watchword at Voxy and a key belief of the Product team is to engage in ongoing active communication with the rest of the company. One way is inward: involving internal stakeholders and giving everyone a voice. Our projects are worked on by "pods", in which a Product Manager, Designer, and Engineers are joined by representatives from across the company. This inclusion of diverse voices is essential in order to consider all ideas and options on a project. This doesn't mean that all decisions are made by committee, but rather that all voices and inputs are considered. The other communication direction is outward: sharing the "why" behind the product roadmap and decisions regularly with the entire company. We err on the side of overcommunicating important information.
Ask Why
A critical skill for Product Managers is to take all the user research done, and all the input from stakeholders, and then not take it at face value. Insights need to be pulled out that are sometimes hidden at first glance. Why do our customers really need their teams to learn English? What motivates an individual to embark on such a challenging task? It's important to know learners' underlying goals, such as getting a job, earning a promotion, traveling, watching movies in English, or anything – which is why we ask about their goals and interests in our product onboarding. These insights inform the products and features we build and the content we release, and we have to constantly question if our work is aligned with our customers' needs, learners' needs, and the market's needs. Asking why is also essential for our design process, in which we need to understand, create, and test which experiences will work best. And on a meta level, asking why also applies to our own team and processes as well. That's why the Product & Engineering teams hold our regular Retros to review how we've been doing as a team.
Dig Deep
Voxy has a complex and sophisticated product that serves a wide range of people. The Product team has to know that product better than anyone in order to lay out workflows, edge cases, and solutions that work best for our customers and learners. So digging deep refers to that intense level of knowledge, but it also speaks to hard work. Our team doesn't have it easy – but we can make sure that the work we do is challenging in a growth-focused way (a perk of individual professional development budgets helps with this), that we can have fun at the same time, and that we trust that everyone on the team is pulling their weight.
Own Your Outcomes
We've worked closely with the Engineering team to create an environment in which, when things go wrong, we focus on solutions for next time, not blame. And when things go right, we give lots of kudos and celebrate together (even while working remotely!) We strive to set challenging but attainable goals, using the industry-standard OKR framework. We create our objectives in partnership with Engineering, and collaborate so closely that in many ways we consider the two teams as one.
Think Bigger
Thinking bigger is more important in the Product realm than anywhere else in a company. Innovation has to drive our projects and our long-term direction. We're constantly adjusting our Product and Content roadmaps to adapt to our users' needs, but all while sticking to the straight path of our Product Vision: to be the easiest and most effective way to teach today's organizations the English they need. We describe our product – both today and in an aspirational way to keep living into – as Real, Personal, Micro, Engaging, Dynamic, Stunning, Effortless, Relevant, and Proven.
It's our job as the Product Team to guide the company to live into that product vision and description. Voxy's values are a key tool that ensures we get there – together, and in the best way possible. We're a team that's excited for what we're building and creating today, and can't wait for what we're able to do tomorrow.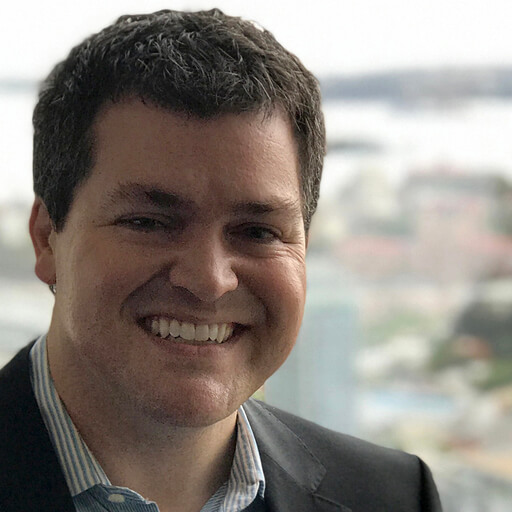 Jesse is the VP of Product at Voxy, leading the Product, Content, and Product Support teams. Hailing from a design, development, and user experience background, he's led Product at four New York tech companies. He's excited to get to work every day on Voxy's mission of breaking down the world's language barriers.