A sample of Voxy's career-aligned courses
Ask about our Premium Courses
Business English
Voxy's Business English is a comprehensive course that covers introductions, meetings, negotiations, leadership and entrepreneurial skills, email correspondence and more.
Learn more
Digital Marketing by General Assembly
This course, created in partnership with the renowned technology boot camp General Assembly, is designed to teach the English needed to excel in a marketing career.
Learn more
English for Healthcare Professionals
In this course, learners are taught how how to describe common diseases and conditions, how to interact with doctors and patients and how to use and understand key terminology in specialized medical fields.
Learn more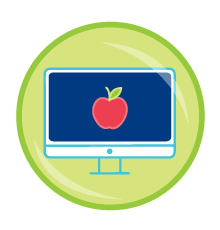 Teaching English: Pedagogy and Best Practices
The course is based on Voxy's own pedagogical method and designed to teach your instructors the most effective approach to second language acquisition (SLA) for teens and adults.
Learn more
IELTS Test Preparation
This course includes units on speaking, reading, listening and writing so that learners are fully prepared for their standardized English tests. Learners will see and hear real-life examples of test questions, and become familiar with common question types.
Learn more