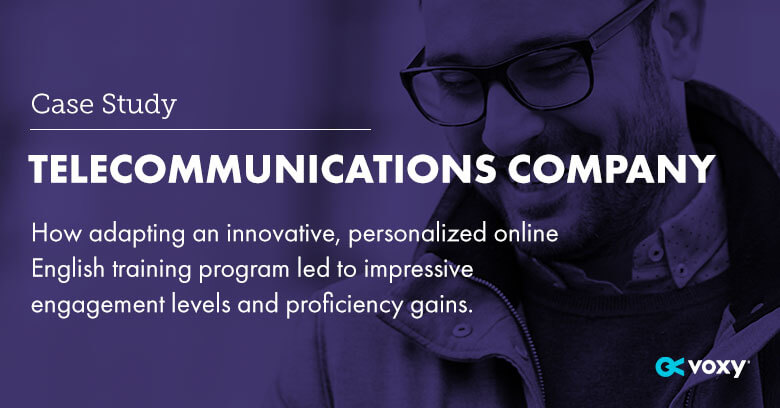 Case Study: Telecommunications Company in Europe
With rapid globalization of the company and the industry in general, ensuring that employees have mastery of the English language (including speaking, writing and listening skills) is critical to the company's success.
The company decided to search for an English training solution that would provide visibility on employee progress, allowing them to easily measure program success and impact on the business. A reliable proficiency level assessment and comprehensive engagement metrics would be key in understanding program efficacy and estimated return on investment.
In this case study you will see:
The importance of time flexibility in driving professional engagement

How Voxy can create custom courses to address specific companies' needs

How to seamlessly manage an English program and transfer licenses when needed