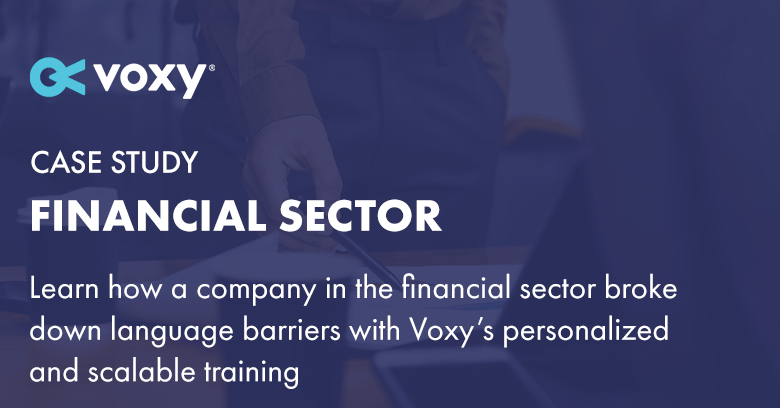 Case study: Learn how a company in the financial sector broke down language barriers with Voxy's personalized and scalable training
A leading international financial institution, with more than 100 branches and 7000 employees, which is concerned with the well-being and development of all its employees, specially English learning.
Voxy's personalized and scalable solution was so impactful, that this organization reached their program goals in half of the time expected, which was a year. Their employees were able to learn faster, while practicing and gaining proficiency.