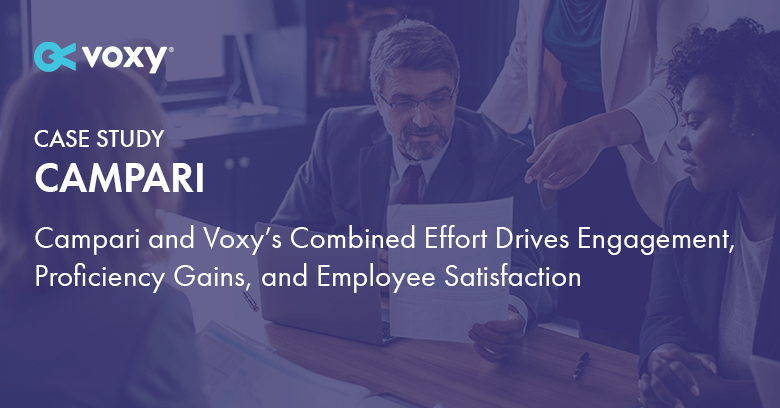 Case Study: Campari and Voxy's Combined Effort Drives Engagement, Proficiency Gains, and Employee Satisfaction
Campari Brasil Uses Voxy to Drive Engagement, English Proficiency, and Employee Satisfaction
The Campari Group, an Italian branded beverage company, is an influential force in the spirits industry. As a global brand highly committed to its employee's careers and development, they understand how important English proficiency is for professional growth in the world of today.
With Voxy, Campari Brasil's leadership has redefined their language training efforts, increasing employee engagement, driving higher ROI, and gaining critical insight into the impact of language training initiatives on core business metrics.
Read on to learn how Campari has managed to not only meet these objectives but also increase English proficiency for 97% of their learners.