Relocating to another country is tough. Relocating to the United States with limited English language proficiency and no understanding of personal finance is tougher. Understanding U.S. bank accounts, paychecks, taxes, credit cards, and how to avoid fraud can be daunting. Over 41 million immigrants live in the United States, and for the subset of immigrants who do not speak English well, learning the nuances of personal finance is a challenge. When immigrant residents do receive access to language training, the curricula are outdated, funding is limited, qualified teachers are sparse, and little is taught on personal finance. Recognizing this void in language training for new U.S immigrants, Voxy created the English for Personal Financial Literacy course. 
Voxy's English for Personal Financial Literacy course was designed to help learners confidently manage their personal finances while also planning for the future. Below we highlight four of the 12 units included in the course: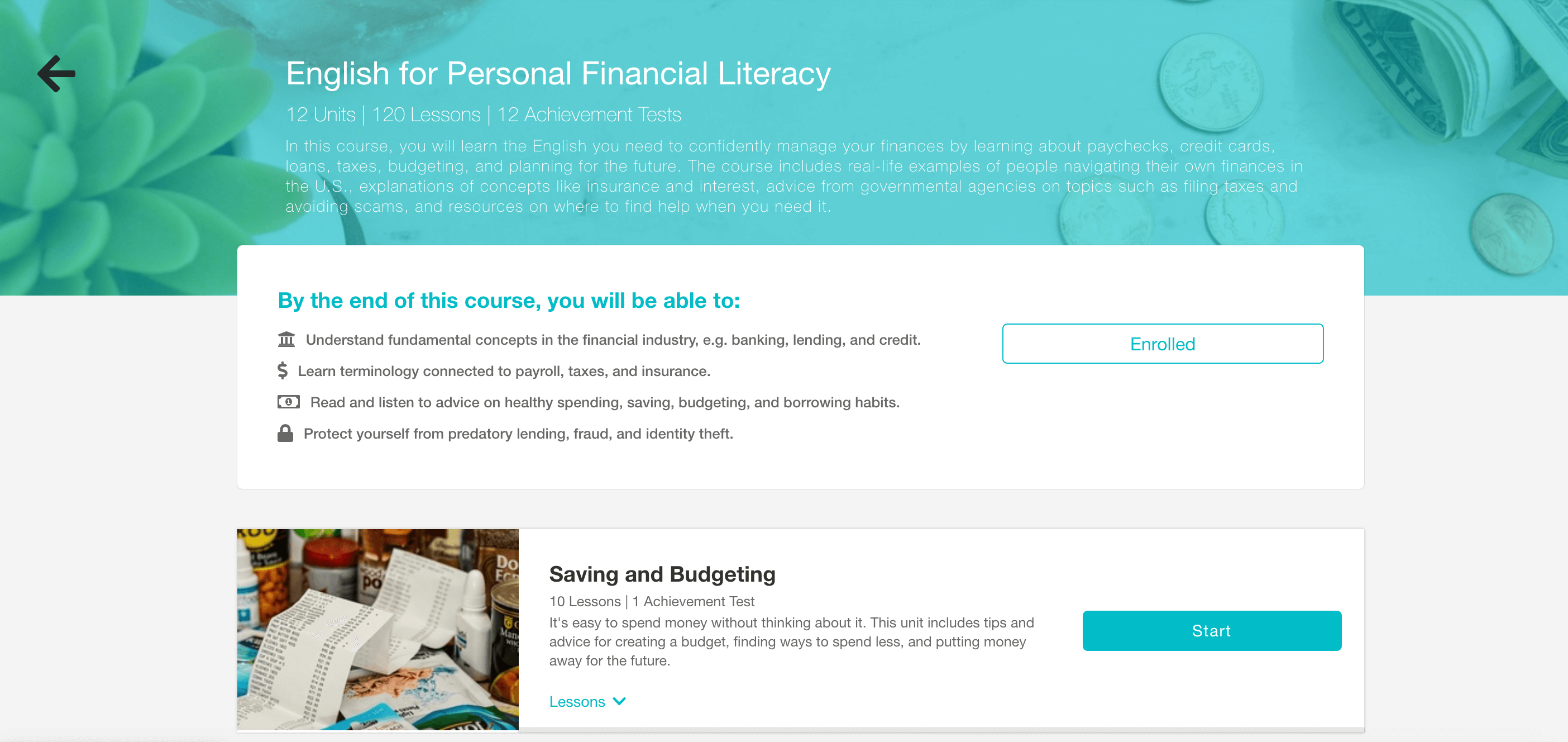 Money and Bank Accounts
An important first step that enables immigrants to integrate well into U.S society is learning about the complex system of money and banking. Voxy's Money and Bank Accounts unit introduces learners to types of banks and bank accounts. From there, they learn how to perform basic transactions from withdrawing to depositing and transferring money. Further, learners are able to understand how banks and credit unions function all while taking the first step to managing their personal finances. 
Work and Pay
Nothing equates to the euphoria of landing a new job. For new U.S. immigrants joining the workforce, understanding the legal rights around pay and benefits are paramount. The Work and Pay unit exposes learners to parts of a paycheck, how income works, and income management. Yet, inevitably, one consequence of the world of work is losing a job. Thus, learners also receive tips on how to navigate the rough road of job loss and evaluate options for improving their earning power. 
Credit Cards
Credit cards are one of the fastest ways to build credit, but left unchecked, credit card spending can spiral out of control. In the Credit Cards unit, learners see how credit cards work and receive tips on responsible use. This unit presents learners with an in-depth understanding of credit card terminology, advice on managing debt, building credit, as well as credit history and scores. 
Fraud and Identity Theft
Another important unit in this course is the advice on avoiding fraud and identity theft. Without a lay of the land, new immigrants are vulnerable to financial scams. The lessons in the Fraud and Identity Theft unit focus on common financial scams and their consequences. The objective of this unit is to help learners describe types of fraud and ways to protect themselves against identity theft. Language training that includes the fundamental concepts of personal financial literacy helps new immigrants better assimilate into society. Part of Voxy's mission is to help New Americans achieve their goals and bring their invaluable skills to the U.S. workplace. See how else Voxy is helping new immigrants with our New Americans Initiative and career-aligned courses.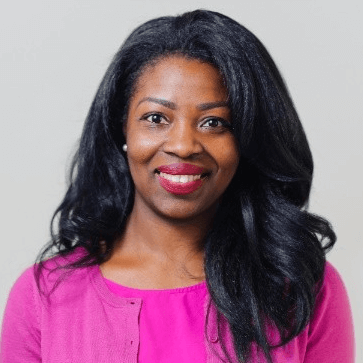 Alexis is one of Voxy's Marketing Managers. Part of the Marketing team, she helps showcase how Voxy improves careers and performance by breaking down workplace language barriers. She has a Bachelor's degree in Business and many years of experience leading marketing strategy for multinational organizations. Prior to joining Voxy, Alexis was on the Global Marketing team at WebMD.