A couple of weeks ago, I wrote about how exciting it is to have an empirical study of Voxy's methodology from one of the most respected research institutions in the country.  It's one thing for me to demonstrate that Voxy works (and it does!), but it's far more satisfying to have someone else say it.  
And it was with a similar level of excitement that I read Sarah Fister Gale's recent article in Chief Learning Officer Magazine:  The Language of Business.  This article explains in detail how Voxy has been working with the Campari Group to offer personalized, needs-based instruction to employees who need to communicate in English around the world.  With interviews from the Director of Human Resources as well as a Voxy learner, it offers an inside look into why Voxy was chosen, how it works, and the improvements in workplace productivity that resulted from Voxy usage.
If you are interested in a clear, succinct example of how Voxy can help a workplace move to a more efficient and effective digital English solution, check this out!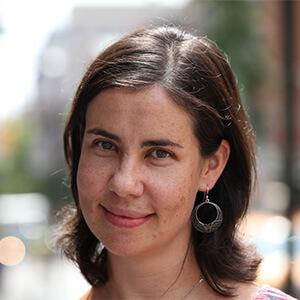 Katie is Voxy's Chief Education Officer, which means she leads the teams ensuring that learners are getting the most efficient and effective educational experience possible.  She has a PhD in Second Language Acquisition and years of experience teaching languages, building language courses, and evaluating the effectiveness of language training as a research scientist.  She lectures and writes about all things related to language learning and educational technology.