One of my favorite parts of my job is getting to meet people from all over the world, and I especially love it when we get to host them at Voxy Headquarters in NYC.  Today, we were honored to have a delegation from the South Korean Ministry of Education. This group was comprised of educators, ministry officials, school system administrators, and research fellows collaborating to build an online, open secondary school.  They are in the United States visiting researchers and organizations focused on delivering high-quality online education, and it was a treat to host a workshop for the delegation on how to use technology to improve learning outcomes.
The key message of my talk was that online instruction works best when technology is used to solve a real problem.  In the case of language learning, that means individualizing instruction, offering authentic experiences, and connecting fluent speakers with language learners.  We know from significant empirical research that these techniques improve language learning outcomes, but they are difficult (if not impossible) to employ in traditional, face-to-face settings without the aid of technology.
In general, we know that learning is not a one-size-fits all process, and if we can leverage technology to let learners work at their own pace, get the help they need when they need it, and access tools and resources to improve their understanding, we are going to be building courses that improve upon their face-to-face counterparts.
After the presentation today, I had time for Q and A with our visitors, and they wanted to know how to assess learning and what kinds of data to track.  These are critical questions when designing online learning experiences, because, ideally, they should be built into the course design. We want to be able to automatically collect the data we will need to demonstrate success, which means we need to know what success will look like before we begin.  From the nods of agreement throughout the room, it became clear that that is precisely how the Korean Educational Development Institute is thinking about building this program, which was wonderful to see. I'm excited to see the outcomes of this online initiative when they become available!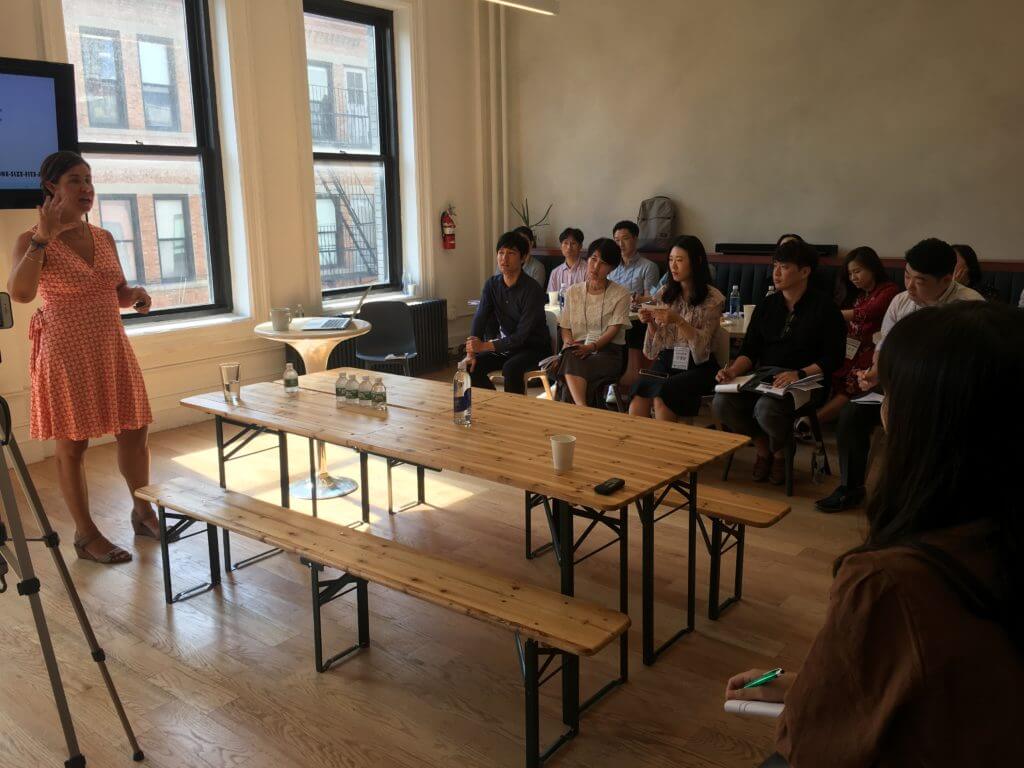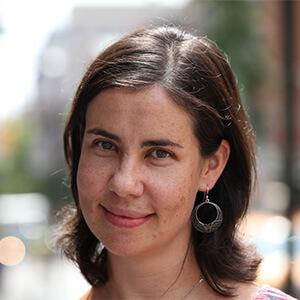 Katie is Voxy's Chief Education Officer, which means she leads the teams ensuring that learners are getting the most efficient and effective educational experience possible.  She has a PhD in Second Language Acquisition and years of experience teaching languages, building language courses, and evaluating the effectiveness of language training as a research scientist.  She lectures and writes about all things related to language learning and educational technology.