By Dr. Katharine B. Nielson –
The pressure in graduate school can be extraordinary.  Between researching, writing, teaching, and working, there are usually not enough hours in the day. For international graduate students, that pressure is compounded, as doing everything in a second language and in an unfamiliar culture is that much more daunting, time-consuming, and exhausting.  Not surprisingly, services and resources for international students are often woefully inadequate for their needs, and many institutions struggle with how best to meet the needs of their English language learners.
One innovative way of helping these students is by giving them practice with the real-world English they'll need before they ever get to campus, which is just what the University of Maryland (UMD) is doing.  Determined to improve outcomes and experiences for international graduate students, UMD has partnered with Voxy to offer learners admitted to the Bridge Program a combination of live, one-on-one instruction and personalized self-study the summer before they arrive in College Park.  Understanding that language learning works best when it's relevant and tailored to learners' needs, the University of Maryland chose Voxy as a flexible and effective way for students to improve their TOEFL scores as well as their spoken and written English skills, positioning them for more successful experiences on campus.
Kudos to UMD for supporting international students at a time when immigrants might not feel particularly welcomed here.  As a former graduate student and professor myself, I am delighted that our platform will be able to help make the U.S. university experience a little easier for this cohort of students.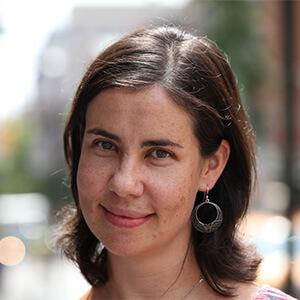 Katie is Voxy's Chief Education Officer, which means she leads the teams ensuring that learners are getting the most efficient and effective educational experience possible.  She has a PhD in Second Language Acquisition and years of experience teaching languages, building language courses, and evaluating the effectiveness of language training as a research scientist.  She lectures and writes about all things related to language learning and educational technology.