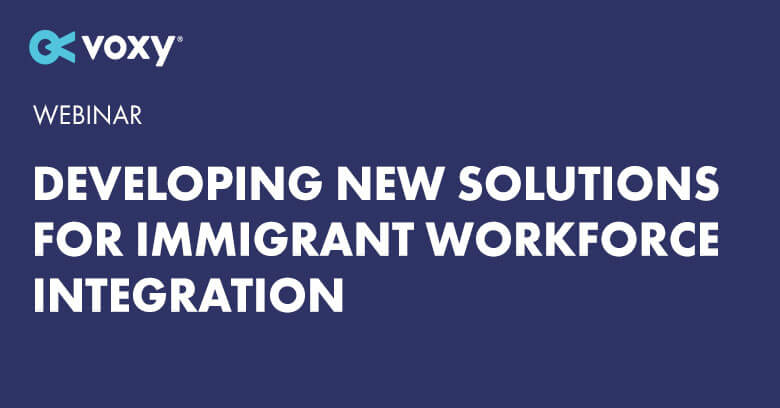 Developing New Solutions for Immigrant Workforce Integration
Immigrants make up 13% of the U.S. population but are 16% of the workforce according to recent statistics from the Urban Institute and this percentage is expected to grow in the coming decades. New Americans need support with workplace inclusion, ranging from coaching and language acquisition, to relicensing and upskilling supports.
In this virtual workshop, you will learn from immigrant workforce integration leaders from Voxy and WES Global Talent Bridge as they lead an interactive discussion during the JFF Horizons summit. JFF Horizons attendees brainstormed new solutions and built upon innovative career pathway strategies. This design thinking virtual discussion is full of collaboration to conceptualize new immigrant workforce inclusion strategies.