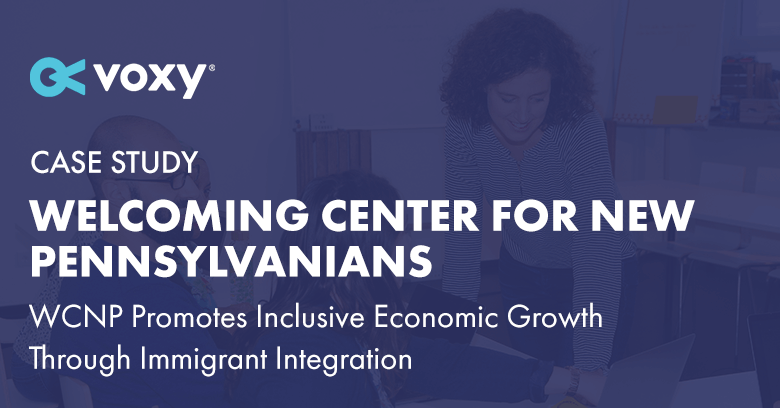 Case Study: WCNP Promotes Inclusive Economic Growth Through Immigrant Integration
The Welcoming Center for New Pennsylvanians (WCNP) is a 501(c)3 nonprofit organization based in Philadelphia. The Center's mission is to promote inclusive economic growth through immigrant integration. To help achieve its mission of inclusivity for immigrants with limited English-speaking skills, the Center provides training, case management, and career coaching services, and facilitates community programs. WCNP also offers its own face-to-face classes that focus on workforce development, entrepreneurship and community encouragement that serve all English language learners (ELLs). However, there was a need to expand the curriculum to better serve immigrant learners.
Continue reading to learn how WCNP works with Voxy to empower its learners of all levels, including those who struggle with technology, with better access to instruction that creates opportunities for advancement.