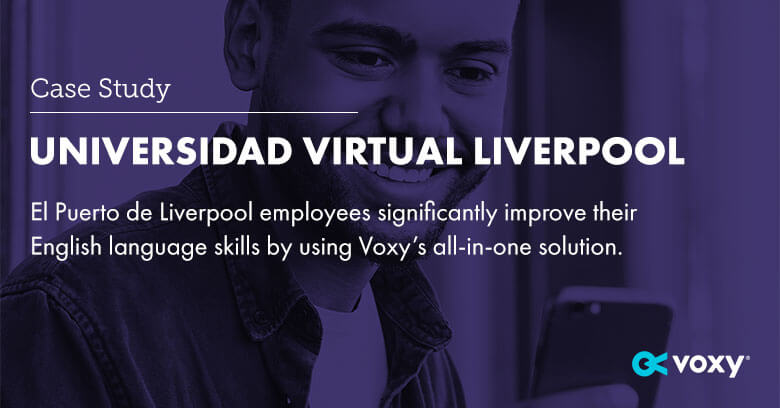 Case Study: Universidad Virtual Liverpool
El Puerto de Liverpool employees significantly improve their English language skills by using Voxy's all-in-one solution.
For the university team, planning to implement English training for the organization's staff is essential given the nature of their daily global interactions. Providing them with a comprehensive language learning solution is a fundamental part of their overall training and development.
In this case study you learn:
How the company increased English proficiency of 97% of participants
How progress and engagement were measured during the program
The importance of flexibility for a successful language training program