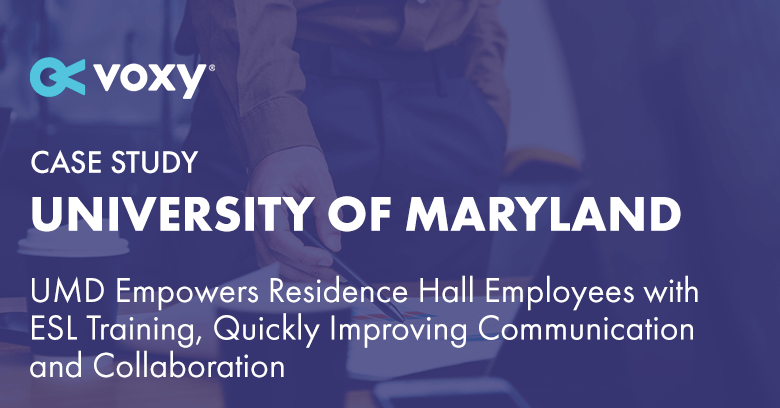 Case Study: UMD Empowers Residence Hall Employees with ESL Training, Quickly Improving Communication and Collaboration
Committed to diversity and inclusion, the University of Maryland (UMD) is home to more than 41,000 students, 14,000 faculty and staff, and an impressive 377,000 alumni and counting. The university's Department of Residential Facilities employs 250 dedicated residence hall workers, approximately 70 of whom have varying levels of English proficiency.
UMD strives to empower its residence hall employees with the language training needed to improve proficiency levels, better communicate with students and staff, and have paths for career advancement. With this in mind, the Department sought a new language training provider that would address the needs of this cohort of English language learners (ELLs) and of the needs of the Department.
Continue reading to learn how UMD worked with Voxy to develop a program that was engaging, accessible, flexible and conducive to employee productivity.