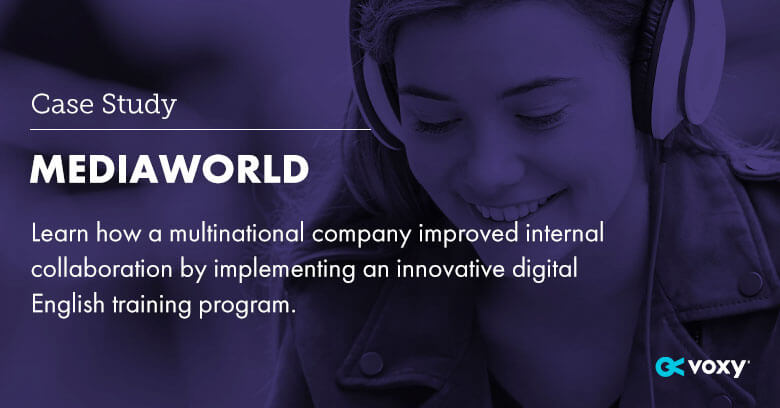 MediaWorld: removing barriers to scalable language training
Learn how a multinational company improved internal collaboration by implementing an innovative digital English training program.
Due to the nature of their multinational organization, MediaWorld had been implementing face-to-face English training for their employees for many years. With more mobility and increasingly demanding daily responsibilities, conflicts continued to arise that prevented employees from successfully attending their in-person English lessons, which has major implications for those who need it the most to do their jobs well.
In this case study you will learn:
The importance of English training in the four key skill areas
How the online program increased the day-to-day quality of work for employees
The importance of high-quality, relevant, updated content in driving engagement