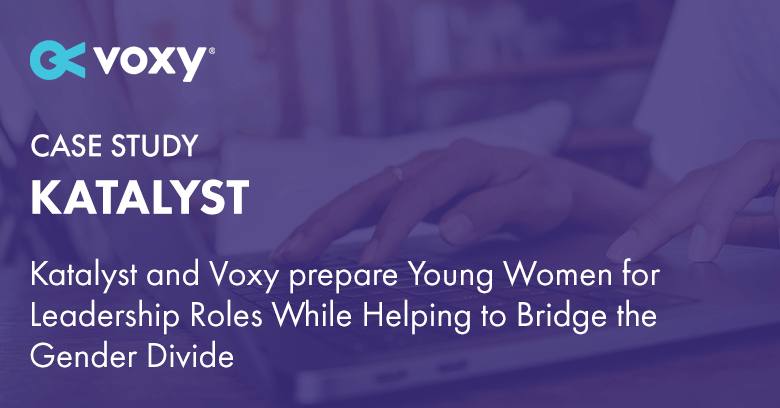 Case Study: Katalyst and Voxy prepare Young Women for Leadership Roles While Helping to Bridge the Gender Divide
Katalyst and Voxy prepare Young Women for Leadership Roles While Helping to Bridge the Gender Divide
Katalyst, a client of Pearson TalentLens India, a Voxy channel partner, was established in 2007 with a mission to provide women from low-income communities the opportunity to advance their careers through professional education. Katalyst prepares young women for leadership roles, thereby creating a wider talent pool for India's government and corporate sectors, and helping to bridge the gender divide.
With demanding schedules, engineering students have limited time, as academic life is full of lectures, practicals, workshops, submissions, and exams. Considering the time restraints these young women have, Katalyst was searching for a comprehensive language program to help participants learn at their own pace.
Continue reading to learn about the impact a Voxy program had on 89% of Katalyst learners.