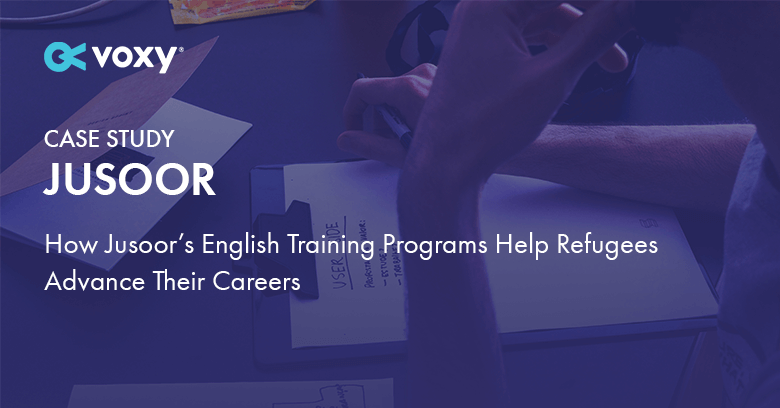 Case Study: How Jusoor's English Training Programs Help Refugees Advance Their Careers
Opening the Door to Career Advancement
Understanding English is critical for those who wish to advance their careers in science, engineering, technology, or business, but it is even more valuable for those unfortunate enough to be living in refugee camps.
For Jusoor, a US-based 501c3 NGO that helps Syrian youth realize their potential through education and career development programs, education is central to their mission. Partnering with Voxy to provide English language training for refugees in camps in Lebanon, learners have shown a 96% engagement rate since launch and have vastly improved their English proficiency.
Learn more about Jusoor's story of effective English language training programs at work in the real world.