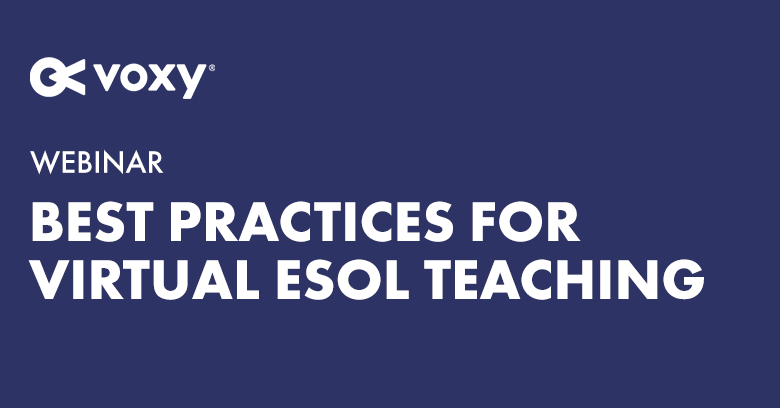 Best Practices for Virtual ESOL Teaching
As ESOL instructors, continued professional development is critical to improving our teaching methods. Now that ESOL programs have moved online, though, it is even more vital to ensure that those methods adapt to the new digital ESOL teaching landscape. Watch Voxy's Chief Education Officer Katie Nielson, PhD. as she discusses best practices for teaching ESL at a distance and how e-learning platforms can play an important role in enhancing the online curriculum.
The conversation included key elements of the Voxy Teacher Playbook, which guides ESL instructors on how you can integrate our web and mobile apps for English e-learning into an existing ESL curriculum, as well as testimonials from guest panelists who have implemented Voxy as part of a digital or blended ESL classroom.