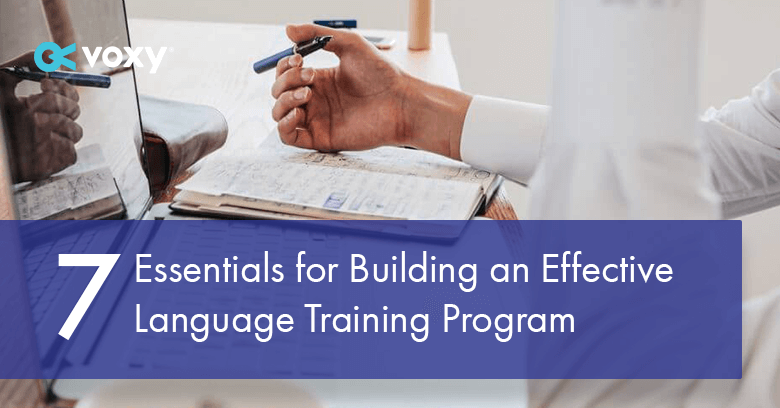 7 Essentials for Building an Effective Language Training Program
Does Your Language Program Cover These 7 Essentials?
In corporate language training, there are 7 essential elements that help Professional Development and HR Leaders implement effective programs right from the start.
This helpful guide examines those essential elements, which cover topics like:
Knowing how you're going to measure ROI
Is investing in technology a cost-effective measure?
Integrating language training with professional development initiatives
Building the right internal team
Understanding these areas, and others, will ensure your program is designed to help your employees reach their full potential and gain the ability to properly properly communicate with teams, clients, and vendors around the world.
Make sure you know the 7 Essentials to Building an Effective Workplace Language Training Program.