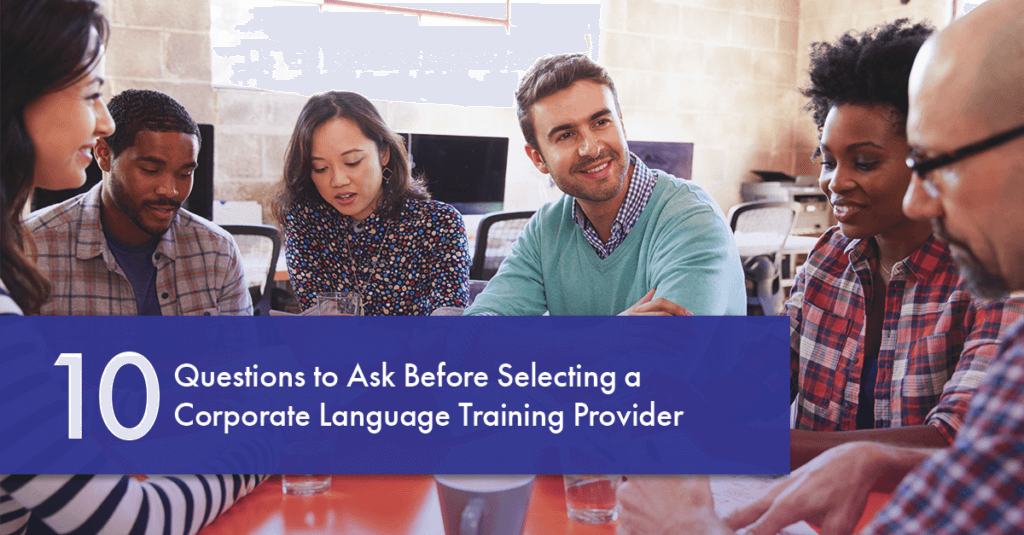 10 Questions to Ask Before Selecting a Corporate Language Training Provider
Have You Considered These 10 Key Questions?
In this guide, discover the 10 most important questions (and their answers!) to ask before selecting a corporate language training provider for your organization. For example:
What is the most effective method of instruction?
Is investing in technology a cost-effective measure?
How will I know if my employees are progressing in their learning?
…and much more
Read this guide and get your language training program off the ground!