In addition to promoting diversity and inclusion through English language learning, see how Voxy addresses the issue internally.
The debate about the importance of diversity and inclusion in the corporate world is gaining momentum, and, as a result, more and more companies are looking to promote affirmative action on the issue.
Despite the topic being ever more relevant, the truth is that we are still far from the ideal scenario. Implementing effective DEI policies is not a simple task and requires a lot of dialog and collaboration within organizations.
At Voxy, our mission is to promote inclusion through English learning, and internally, this couldn't be any other way. We believe that implementing diversity and inclusion is fundamental to the way we build our team and our business. That's why, in celebration of Pride Month, we decided to make a list of the affirmative actions we have worked on in pursuit of an increasingly diverse and inclusive company.
We@Voxy
At Voxy, we have two affinity groups led by employees: We@Voxy and Women at Voxy. We@Voxy is a diversity group, and many of our actions and projects that focus on diversity and inclusion are born out of meetings of the group's task force. In addition, we also have an institutional diversity committee led by our People team.
Diversity, Inclusion and Social Justice Course
In July 2020, we launched a new course on Diversity, Inclusion and Social Justice, which aims to provide our learners with the necessary skills for understanding the historical underpinnings of social inequality and systemic oppression. We use current and relevant content to address the subject in different contexts, professional or other.
DEI Survey
For one of the projects we're focusing on for this year, we have teamed up with an external consultancy to collect data and understand our employees' views on diversity, equity, inclusion and their collective experience at Voxy. 
The goal of this survey was to cross-reference information about how people feel working at Voxy with data on gender, ethnicity, location, and so on. Based on the responses, we were able to analyze the current situation, identify points for improvement, and understand where we should concentrate our efforts to make of our work environment a place that ensures equity and similar experiences for everyone.
Training, workshops and lectures
With the transition to remote work brought about by the COVID-19 pandemic, we began to have more internal meetings involving all our employees located around the world, and some of these meetings were workshops and training sessions about diversity and inclusion. 
In June 2020, Nubank's D&I Learning Coordinator and co-founder of Pride Connection Brasil, Filipe Roloff, joined us for a talk about the benefits of diversity and inclusion with a focus on revealing unconscious biases.
Our partnership with Mezcla Diversidade has also yielded some good lessons. In 2020 we did a company-wide training on how to combat unconscious biases and a managers-only session focused on people management and recruitment. The Mezcla team also participated in a webinar with Voxy and some of our clients to discuss the impact of T&D on diversity and inclusion. 
More recently, we started working with the consultancy firm The Darkest Horse and held a workshop on cultural intelligence and how to collaborate across different cultures.
Information guides
Thanks to the efforts of our People team, we have also been working to develop informative internal guides on the use of pronouns and inclusive language. Moreover, because we are a global company and our common language is English, we have also created a guide on inclusive communication between native and non-native speakers of the language.
Social media stance
Besides frequently sharing on our social media content about language training, market best practices, and T&D trends, we also know the importance of taking a stand for the issues we believe in. That is why, whenever necessary, we publish messages in support of movements that fight for equality, such as when we expressed ourselves in favor of the Black Lives Matter movement, or through demonstrations in support of Pride Month over the years.
Learning content on the platform
Voxy technology allows us to adapt real content and transform it into lessons within the platform. This allows us to take advantage of the large volume of reports and articles published on commemorative dates such as Pride Day to enrich our content, spread important themes and raise awareness among our students. 
Turning this entire offering of real content into English lessons is a way to empower people to digest new information on the topic in another language, which also promotes and contributes to DEI.
---
We know that the journey is long and there is still a lot to be done, but given the importance and urgency of the issue, there is no time to waste, and we are proud to say that we are moving in the right direction. We believe that diversity and inclusion are essential to our evolution as individuals and as a society, which is why we are happy to work toward breaking down the world's communication barriers through English learning and thus contribute to that goal.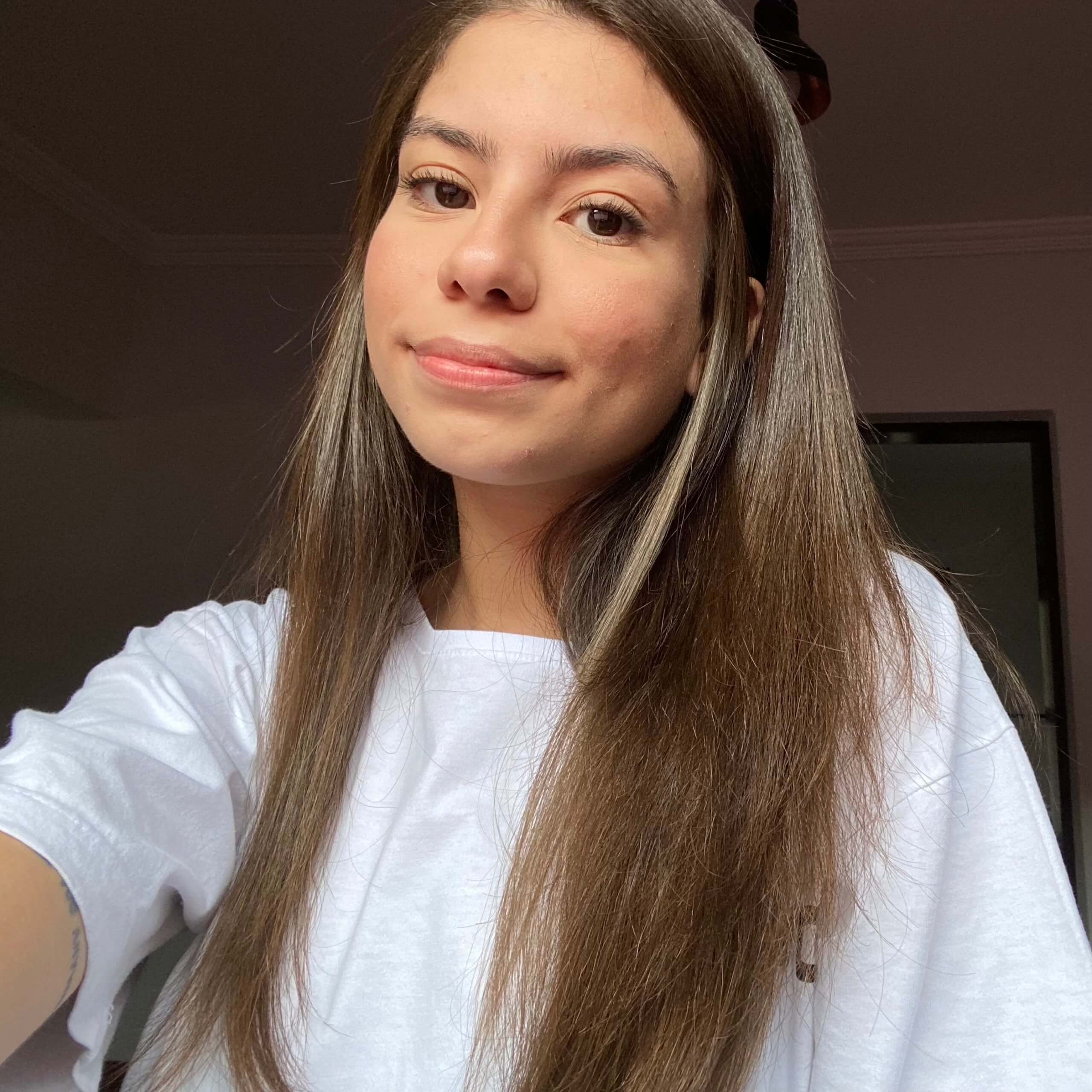 Thamara is a Jr Marketing Analyst at Voxy. She plays an important role by managing Voxy's social media and working close to the Sales team to understand their needs and how the Marketing team can support them. Collaborative, curious, and passionate about learning.