Learn how a multinational company improved internal collaboration by implementing an innovative digital English training program.
MediaWorld is the Italian subsidiary of German consumer electronics giant, MediaMarkt. Established in 1979, MediaMarket now includes more than 1,000 stores in 14 European countries. After arriving in Italy in 1991, MediaWorld has had remarkable success selling products including large and small household appliances, computers, phones, smart homes, and e-mobility products. In order to continue expanding their business, and successfully run the more than 100 physical stores across the country, Media World collaborates daily with the larger network.
How did Voxy and ILS help MediaWorld?
By partnering with ILS International Language School and Voxy to promote online English training, MediaWorld gave their employees the opportunity to study whenever, wherever, easily fitting their lessons into their personal and professional schedules. 
In this case study you will see:
How English training improves the quality of work for multinational teams 

The importance of relevant content that promotes employee upskilling and English skills simultaneously

How to combine self-study lessons, private classes, and group classes for a successful language training program
Download the case study
Read this case study and get your language training program off the ground! To access the material, click here.
If you want to learn more about how Voxy combines innovative technology and effective methodology to deliver unparalleled online English training, schedule a demo with our Global Solutions team.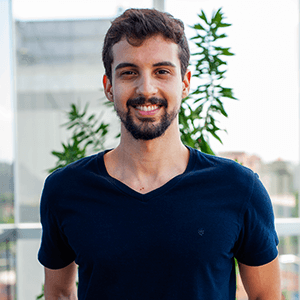 Matheus is a Senior Marketing Analyst at Voxy. Part of the Marketing team, he works hard to create valuable experiences that bring more happiness into people's lives. He has a Bachelor's degree in Business Administration by FEA-RP/USP and years of experience in marketing and communication.