About a decade ago, Voxy was born from some notebook scribbles about a single big idea: to improve how the world learns English by making it more personalized. It has been the honor of a lifetime to build and lead a team that has brought this vision to life. By leveraging powerful technology and the ground-breaking research of my long-time partner, Dr. Katie Nielson, we have rewritten "the language of business," helping the world's most innovative companies move beyond language as an end in itself, toward teaching employees the language skills they need to get things done.
Cracking the code on language learning has enabled us to help more than four million people learn English, with 90% of corporate learners improving their proficiency after three months. Research has now confirmed what we envisioned all those years ago: Voxy delivers real outcomes for employers who understand that closing skills gaps, and enabling career mobility, are two sides of the same coin.
Building Voxy over these past 10 years has been intensely gratifying, and as exhilarating as it was challenging. And while I'll never lose my zeal for language learning, I have recently decided that I am ready for a new chapter in my entrepreneurial journey. With our global corporate business continuing to scale, and the US-focused New American's initiative maturing rapidly, Voxy is now poised for both commercial success and social impact, and I am thrilled to announce the appointment of a new CEO who will steward our mission – and lead the company into the future.
A key factor in determining the right time for this transition was finding the right successor. And I could not be more confident in handing over the reins to Jan Viviani, our longtime Chief Operating Officer. Jan has been the glue of this organization for years – he is a smart, focused, and compassionate leader, and he has earned the trust of our team, our board, and our investors. I am very excited about Voxy's future under Jan's leadership, and I look forward to working closely with him for years to come.
I know that Jan, along with the most talented executive team that we have ever had, will ensure that this organization uncovers even more ways to drive innovation and to delight our employer partners and their learners. He has a high bar for sophisticated educational technology, talented teachers, and incredible content. All of which will continue to shape how languages are learned in the future.
As I step back from my day-to-day role as CEO, I'm excited to remain involved with Voxy as an advisor and Board member. But I'm equally thrilled to start exploring new problems to solve and new entrepreneurial ventures to pursue.
While the next chapter remains unwritten, I've taken the first step by moving my family to Valencia. I'm grateful to have created a business that has afforded me the flexibility to return to Spain, the place that sparked my lifelong interest in languages many years ago. I'm looking forward to sharing this experience with my two young daughters, and I'm excited to take this time to step back, reflect, and consider where I can have the greatest impact when I start building something new.
And while this is by no means a goodbye, I would be remiss if I didn't take this opportunity to thank all of our learners and partners for making us better every day, our amazing investors who have stuck with us since the early days, and the insanely talented team members working on Voxy in NYC, São Paulo and around the world. You've made Voxy what it is today, and for that, I will be forever grateful.
Hasta pronto,
Paul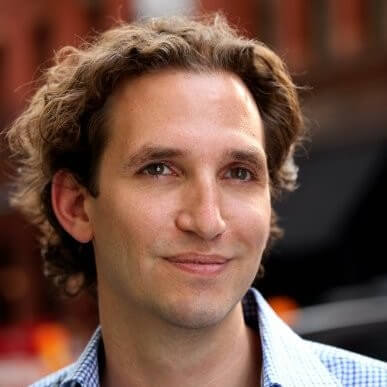 Paul Gollash is the founder of Voxy, a NYC-based ed tech company that he founded in 2010. Voxy's personalized English learning platform delivers unprecedented efficacy, and is changing how second languages are taught around the world. He has helped build a number of companies in his career, most recently as a venture investor for Sir Richard Branson's Virgin Group. He has a BA from Dartmouth and an MBA with Honors from The University of Chicago (Booth).