Culture is a magical word that conjures up emotions around food, tradition, and social norms. Each culture lends us everything from beauty to innovation and can be equally impactful in the world of work. A range of cultural backgrounds adds unmatched diversity to teams and when teams are exposed to cross-cultural differences, they often outperform competitors. According to researchers from this popular Harvard Business Review article, non-homogeneous teams are smarter, leading to innovative, and more accurate group thinking. With English as the leading language of business, understanding the nuances of cross-cultural communication is vital. With this in mind, Voxy has curated an English for Cross-Cultural Training course. Let's dive in.
Course Overview
In Voxy's English for Cross-Cultural Training course, learners gain cultural awareness by reflecting on their own culture while broadening their understanding of global cultural differences. The intercultural skills developed in this course helps learners both navigate verbal and non-verbal communication, manage diverse or intercultural teams, engage in intercultural business, and more. Going further, we recognize that part of learning for the real world is continued exposure to different dialects and accents in English. For instance, in the "English Around the World" section of this course, learners have the opportunity to expand their English vocabulary more by gaining an understanding of regional differences in the English language. This particular section of the course also showcases global differences in English spelling, vocabulary, and pronunciation by listening to native speakers from the UK, USA, Australia, South Africa and Ireland, among others as they remark on what makes their English unique. We invite you to check out the full course curriculum.

Cross-Cultural Collaboration in Business
With much of the world's business teams operating in a virtual space, as a result of our present day pandemic, the need to foster effective communication among employees is even more pronounced. Check out these recent stats¹ emphasizing the importance of cross-cultural training amongst teams in global business:
23% of virtual teams don't capitalize on their cultural diversity. 

62% of corporate employees work in virtual teams with three or more cultures.

76% of employees in virtual teams value cultural diversity and reckon that it improves their work output.
Ready to see Voxy's career-aligned courses in action? Visit here.
———-
Footnote: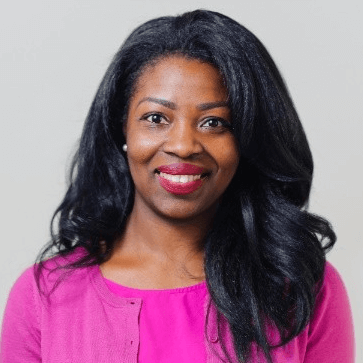 Alexis is one of Voxy's Marketing Managers. Part of the Marketing team, she helps showcase how Voxy improves careers and performance by breaking down workplace language barriers. She has a Bachelor's degree in Business and many years of experience leading marketing strategy for multinational organizations. Prior to joining Voxy, Alexis was on the Global Marketing team at WebMD.