Recently, Voxy was a featured presenter at two prominent national conferences: The National Association for Workforce Boards (NAWB) 2020 Forum and the Coalition on Adult Basic Education (COABE) National Conference.
In case you missed it, here's a quick synopsis of our discussions at both virtual conferences:
The NAWB 2020 Forum
The NAWB Forum brings together workforce development professionals and leaders in business, government, labor, and education to gain insights into workforce systems and examines goals and policy frameworks affecting the future of human capital development.
During the NAWB Forum, Tadd Wamester, Director of the New Americans Initiative at Voxy, led two virtual discussions. The first, "Work-Based and Career-Focused English Language Learning" illustrated how the Voxy platform can help immigrants, refugees, and asylum-seekers develop the English language training needed to pave career pathways and promote economic advancement. The session also explored how Voxy helps employers and workforce development organizations to build diverse and inclusive talent pipelines.
Next, Tadd and Voxy's Chief Education Officer, Katie Nielson, Ph.D., led a live, virtual "toolshop" discussion on "Digital English Language Learning for Career Pathways." The toolshop session showcased how Voxy's online and mobile, industry-focused, English language learning platform offers scalable and accessible adult ESL instruction to enable career pathways for LEP job seekers and incumbent workers. With adaptive, personalized instruction, and integrated assessments, Voxy helps meet the needs and aspirations of diverse adult learners who have different proficiency levels, native languages, and career goals. Both Tadd and Katie highlighted how Voxy can serve as an on-ramp to technical training programs or as a pre-apprenticeship program, and how the platform can be used to build blended or virtual workplace ESL programs. 
The National COABE Conference
The COABE national conference gathers adult educators and service providers, offering professional development with a mission to provide leadership, communication, and advocacy for adult education and literacy practitioners to advance quality services for all adult learners.
At the COABE national conference, Voxy led virtual discussions that were full of interaction. Joining forces with Queens Public Library, a Voxy client in the New York City area, Voxy spearheaded a virtual discussion on "Innovations in Scalable, Personalized & Effective Career-focused ESOL Programs." Too many ESOL programs have long waiting lists or have to turn away learners, and many ELLs cannot attend traditional classroom models because of transportation, childcare, and work schedules. Due to the Covid-19 crisis, programs are foregoing in-person which can present challenges for both teachers and students. This session expounds on how Queens Public Library and Voxy are partnering to remove barriers through innovative new models for career-focused ESOL instruction. Digital, adaptive English learning, dedicated lab time, learning circles, independent study and other strategies are accelerating learning and adding more flexibility in program design.
Interested in learning how Voxy's New Americans Initiative empowers immigrants with scalable adult English language instruction? Reach out to us here.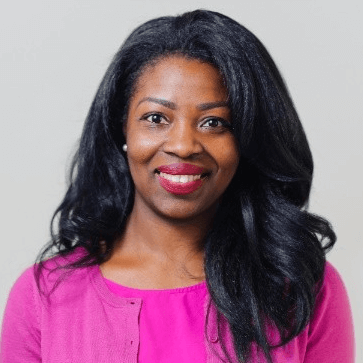 Alexis is one of Voxy's Marketing Managers. Part of the Marketing team, she helps showcase how Voxy improves careers and performance by breaking down workplace language barriers. She has a Bachelor's degree in Business and many years of experience leading marketing strategy for multinational organizations. Prior to joining Voxy, Alexis was on the Global Marketing team at WebMD.