We are excited to announce that Voxy has earned the "Research-Based Design" product certification from Digital Promise. To date, Voxy is the only online language learning platform to be awarded this coveted certification. Formed by the U.S. Congress in 2008, Digital Promise is an independent, bipartisan, nonprofit organization dedicated to research and innovation in education.
Eligibility for the Research-Based product certification from Digital Promise requires meeting stringent criteria. Voxy had to demonstrate evidence of having theoretical underpinnings based on best practices for language learning from robust empirical evidence. Further, the Voxy product design needed to incorporate considerations of how people learn, based on peer-reviewed research from reputable journals.
The Research-Based Design product certification uses a competency-based learning framework, developed in consultation with Digital Promise's Learner Variability Project advisory board, expert researchers in the Learning Sciences field, and dozens of educators across the United States. Further detail about its development can be found in Digital Promise's new report, "Designing Edtech that Matters for Learning: Research-Based Design Product Certifications."
While Digital Promise is a U.S.-based organization, its research serves organizations of all nationalities and educational backgrounds. The organization recognizes that when consumers are seeking a reliable edtech product, independent sources are needed to validate efficacy and reliability. After nearly a decade of edtech marketplace research, Digital Promise recognized that while consumers want to know whether a product will improve learning, there is a strong distrust of product-authored studies. As a result, the Digital Promises line of product certifications are intended to serve as a rigorous, reliable signal for consumers, including school administrators, educators, and families, looking for evidence of research-based educational technology (edtech) products.
Harnessing the power of its AI powered design, Voxy continues to help notable companies including Chobani, Kelloggs, DirectTV, Queens Public Library and the University of Maryland, among others.
About Digital Promise
Digital Promise is a nonprofit organization that builds powerful networks and takes on grand challenges by working at the intersection of researchers, entrepreneurs, and educators. The organization's vision is that all people, at every stage of their lives, have access to learning experiences that help them acquire the knowledge and skills they need to thrive and continuously learn in an ever-changing world. 
Want to see how Voxy's research-backed platform helps learners? Reach us here.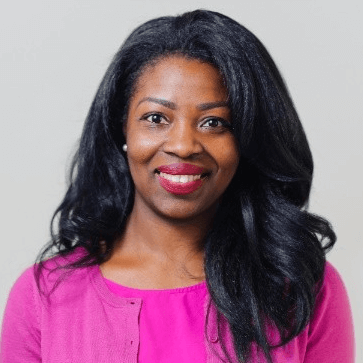 Alexis is one of Voxy's Marketing Managers. Part of the Marketing team, she helps showcase how Voxy improves careers and performance by breaking down workplace language barriers. She has a Bachelor's degree in Business and many years of experience leading marketing strategy for multinational organizations. Prior to joining Voxy, Alexis was on the Global Marketing team at WebMD.