Like you, and many others, we are evaluating both our long-term and short-term plans as the impact of COVID-19 unfolds. We are living in uncertain times. Now, more than ever, we need to think about the impact of our work on the communities around us. In hopes that this may be helpful to you, we are sharing what our team is doing to nurture our own employee community and to help the human resources, learning and development (L&D) and education communities with whom we are proud to collaborate. Here's a bit of what we're working on:
Resources for Our Team
We are proud of the engaging and collaborative culture at Voxy, and while the day-to-day disruption which we are all experiencing has made maintaining our sense of community more challenging, we believe it has never been more important. To date, we've enhanced our communication processes to provide more consistent, periodic company-wide check-ins with our staff, including hosting more town-hall style and department-wide meetings. Further, in an initiative that brings together Voxy's experienced leadership team and junior members of our organization, we launched our first formal mentorship program. Finally, we've expanded our professional development budget to help employees make their WFH environment more comfortable, and also provided employees access to virtual mental health services should they need them.
Resources for Adjusting to Remote Work
The need to transition to remote work has been swift. In an instant, employees across multiple industries worldwide have made the shift to virtual offices, with many having little to no experience doing so. Learning and development (L&D) managers who lead workplace training programs are also seeing challenges without precedent. To help address this, we've gathered these time-tested tips to keep employees engaged while being 100% virtual, based on extensive research, as well as a series of recommendations by Voxy teachers–who are experts in remote working–to serve all teachers near and far as they transition to teaching and working in a virtual environment. Our education and content teams are working diligently to support our learners who are facing the challenges that come with a newly-distributed workforce, and we are excited to announce the launch of a new Voxy course, Intermediate Business Skills: Remote Work. 
Resources Specific to Human Resources and Learning & Development Professionals
In other good news, we are excited to announce the launch of "Learn at Home With Voxy." In the wake of the unease, industries are facing worldwide, we are offering free three-month Voxy licenses to our current global clients. Our hope is to expand this program to support additional employees of our clients and their family members. Subsequently, to get an accurate measurement of the additional needs of our HR, L&D, and other workforce development leaders, we're conducting qualitative research surveys to identify new priorities. We'll also kick off a series of industry-specific webinars (coming soon).
Resources for The Educational Community
To share best practices for administering emergency distance learning programs, Voxy is continuing our series of webinars that encompass strategies and best practices on launching interim language programs, including how to assist those learners with low digital literacy and how to approach assessment in the online environment. We have hired more teachers and are developing a new teacher portal that is already being tested with current clients. With our increased staff of teachers, the new Voxy teacher portal will equip teachers with innovative tools to be successful while helping learners thrive. 
Resources for Career On-Ramps in Allied Healthcare
With the world entrenched in the current healthcare shortage, we are proud to announce Voxy's recent partnership with Futuro Health. Through the Voxy and Futuro Health partnership, our aim is to create on-ramps to allied healthcare careers for English language learners. Futuro Health will offer Voxy's contextualized English for allied health courses to develop the language proficiency of adult learners and help create pathways for career advancement. Voxy's suite of health care courses includes our English for Certified Nursing Assistants and English for Healthcare, among others, and the forthcoming English for Medical Assistants that Voxy is creating for use by Futuro Health programs as well as other Allied Healthcare training programs around the U.S.
Stay in touch and learn more about the current work happening at Voxy here.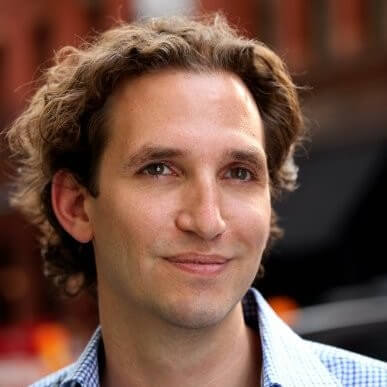 Paul Gollash is the founder of Voxy, a NYC-based ed tech company that he founded in 2010. Voxy's personalized English learning platform delivers unprecedented efficacy, and is changing how second languages are taught around the world. He has helped build a number of companies in his career, most recently as a venture investor for Sir Richard Branson's Virgin Group. He has a BA from Dartmouth and an MBA with Honors from The University of Chicago (Booth).