Voxy teachers instruct learners from every corner of the world, and many of them have extensive experience working remotely. In this special edition of our blog, our Voxy teachers share their top tips to help you conquer teaching and working remotely.
Don't work in your pajamas. While working remotely, it may be tempting to mesh your work life and personal life. However, the most important thing you can do is set clear boundaries. The easiest way to begin setting clear work/life boundaries starts with how you dress in the morning. Michael emphasizes: "Don't work in your pajamas!" Also, if you are able to create a separate part of your flat [apartment] or house where you only go to work, you'll feel better." – Michael B.
"Invest in your equipment, a good mic, a good camera, good speakers; all this will make your job more pleasant and much less stressful." – Paula G.
Step away from the computer and take a real break. "What I like to do is step away from the computer if I can, and take a real break, do some reading, take a walk … listen to a podcast …" Do something that isn't reminiscent of work. Setting a timer also helps you to be mindful of setting appropriate times for a break and can help you to stay motivated. – Merri G. 
Set time limits and give yourself rewards. To stay engaged, Amanda says "I try to set time limits for myself and give myself rewards as well when I finish." She suggests that you try to work on something for 25 minutes or for two hours, then take a break to look at social media or answer messages from friends. However, her one caveat to this rule is to "treat the day as a normal workday and limit distractions like social media until after 5 pm." – Amanda G.
Don't forget to move. "If you're sitting for approximately eight hours straight your spine, neck, head, your body will be in pain. Take a five to ten-minute break every hour. Move around, stretch, do a quick yoga sequence, whatever works best for you. Don't forget to move even if you are sitting in front of the computer, move your neck to help your body. By moving for a short break, even if only for five minutes of moving or stretching, you will notice this helps with thinking more clearly which helps you be much more productive and creative." – Monika L. (edited)
You're commuting less, plan time to study, cook, meal prep, exercise, or study. "Without a long commute into an office or a building, you'll get more hours back in your day and the ability to plan your day. A calendar app or something as simple as a notebook can help with setting aside time to study, cook each day, meal prep, plan time for exercising, studying, as well as planning your free time like watching tv because it lets you enjoy time without having the fear of thinking that you don't have enough time for work or for something else important." – Austin C. (edited)
Communicate with your spouse."From personal experience, I can only attest to the fact that [when] working with your husband you have to communicate when you are going to be busy, you have to communicate about meals. It is wonderful when you have a partner who responds [positively]." – Julie B.
Interested in more ways Voxy can help you and your team. Reach out to us directly here.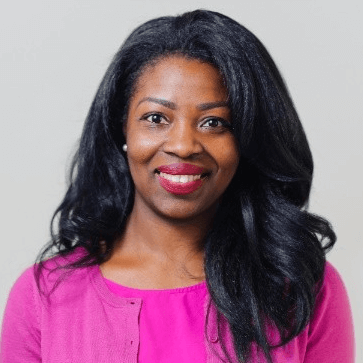 Alexis is one of Voxy's Marketing Managers. Part of the Marketing team, she helps showcase how Voxy improves careers and performance by breaking down workplace language barriers. She has a Bachelor's degree in Business and many years of experience leading marketing strategy for multinational organizations. Prior to joining Voxy, Alexis was on the Global Marketing team at WebMD.