Voxy Webinars
Missed your chance to attend one of Voxy's recent New Americans Initiative webinars? You can now view recent webinar recordings, on-demand, and at a time convenient to you. Through our webinars, Voxy's New Americans Initiative strives to empower workforce development administrators, instructors and other adult education leaders to pave career paths for immigrants, refugees and other incumbent workers
English Language Assessment at a Distance
Measuring English language proficiency gains in a reliable and comprehensive way has always been complicated, and the COVID-19 crisis has exacerbated this. Voxy's Chief Education Officer Katie Nielson, PhD. discusses best practices for language assessment and program evaluation at a distance. The conversation will include an overview of the Voxy Proficiency Assessment (VPA) and a discussion of how it measures proficiency gains across speaking, reading, listening, and integrated skills. Katie will answer questions about how this tool is effective across proficiency levels and aligns with NRS levels and other common U.S. assessment tools. Watch this webinar, on demand, here. 
Building Career Pathway Programs for LEP Populations
Through adaptive instruction, career-aligned content, and integrated assessments, Voxy's digital English training solution seeks to help adult English language learners of all proficiency levels. When building career pathway programs, organizations have many questions on how to  implement fully-functioning, comprehensive learning programs that support career pathways and talent pipelines for in-demand industries including healthcare, technology and manufacturing. Watch this webinar, on demand, here.
Digital Learning & Digital Literacy – Using Technology to Teach English
This session explores strategies for helping your learners to utilize digital English language learning tools. As a rule of thumb, the lower the proficiency level, the more hands-on support that is needed. Learn tips that can help your lower proficiency and digital literacy learners to be successful within online learning programs. Watch this webinar, on demand, here.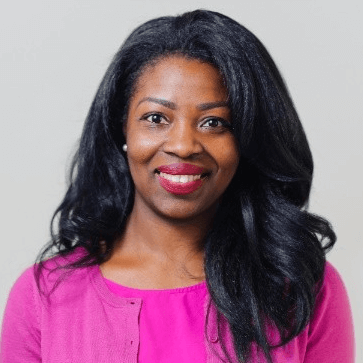 Alexis is one of Voxy's Marketing Managers. Part of the Marketing team, she helps showcase how Voxy improves careers and performance by breaking down workplace language barriers. She has a Bachelor's degree in Business and many years of experience leading marketing strategy for multinational organizations. Prior to joining Voxy, Alexis was on the Global Marketing team at WebMD.