We are living in uncertain times, and to help stop the spread of COVID-19, businesses, schools, and organizations around the world are temporarily shutting their offices as all employees begin to work completely from home. This week we are making this switch ourselves at Voxy. In fact, as we began making plans to temporarily close our offices to have a fully online, virtual team meeting for team members in four different continents, we realized that we can leverage much of the work we've done to establish best practices for virtual teaching as we begin virtual working.Making the switch to working from home is often stressful, as distributed teams can suffer from isolation and have issues with communication. For the past ten years, we have been running a fully online English language platform, and we thought we would share a few tips that help us collaborate across languages, cultures, and time zones.
Make sure that everyone has the hardware and software they need to be successful.

It is difficult to work on a collaborative document or have a video call if you lack sufficient bandwidth. And people used to having multiple monitors at work will be hard-pressed to work on a single laptop screen. When possible, have your employees create dedicated home office spaces with equipment similar to what they use in the office. And, when that is not possible, adjust your expectations. Have employees turn off video conferencing when it freezes or is compromising audio quality. Or switch to the phone if that is working better.

Try to limit distractions.

We have our teachers use headsets with microphones and sit in an area with a plain backdrop for video calls. Virtual meetings work best when there are fewer interruptions from background noise and visual distractions. 

Take your remote work seriously, and begin by dressing the way you would for the office

, moving to a different location in your home, and beginning your workday. Setting up a routine helps define the boundaries of work and home when they are both happening in the same place. 

Leverage instant messaging tools for real-time

, computer-mediated communication. Whether it's Whatsapp, Slack, iMessage, Gchat, or some other real-time, text-based tool, make sure you stay in touch with your colleagues and direct reports. Maintaining the office culture while remote can be challenging, so make sure there are plenty of opportunities for collaboration and communication. 

When possible, communicate via video-chat.

Being able to see your colleagues' faces is helpful for nonverbal communication and makes collaboration easier. 

Don't multitask.

It can be tempting on a multi-person conference call to switch windows and start checking your email, writing a message, or reviewing other documents. Don't do this. Your colleagues will know that you are not engaged, and you will not be able to pay attention to the meeting you are attending. 

Be on time.

While in-person meetings can get delayed by logistics, one of the benefits of working remotely is that you are always ready for your next meeting. Remote working can add efficiency to your day when everyone is present and ready at meeting times.
We hope that our experience can help many people stay connected to their colleagues and collaborators during this time of unexpected quarantine. And we hope that these tips for successfully working remotely will make it a bit easier to maintain business as usual in the face of unprecedented uncertainty.We are certain that the difficulties generated by COVID-19 are temporary, but that the lessons learned to improve remote work will be permanent.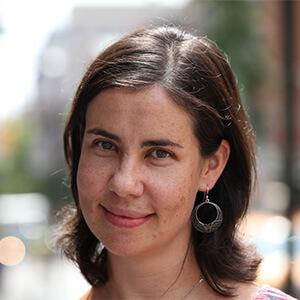 Katharine Nielson, Ph.D. leads a team of curriculum specialists, data analysts, and research associates to develop test items, curate language learning content, develop curricula, and run empirical studies. She's spent twenty years teaching languages, researching how to teach languages, and teaching people how to teach languages in various settings around the world.