The coronavirus (COVID-19) is disrupting all of our daily lives, and it is affecting educational, religious, government, and corporate organizations. The most important thing we can all do to keep each other safe is to practice social distancing and limit the transmission of the virus within our communities. CDC coronavirus guidance can be found here. Our top priority is that you and your learners remain safe and healthy.
Voxy seeks to support our partners and adult education programs across the U.S. by offering greater flexibility in our product and service offerings. While Voxy usually sells annual transferable licenses, because programs need greater flexibility at this time, we are able to pro-rate our nonprofit and educational pricing options and offer (3) month programs instead of the typical (12) month licenses. We will also be offering completely virtual launches and increased ongoing professional development workshops for teachers and administrators as they adapt to delivering 100% online models of program delivery.
Our next webinar will take place on Thursday, March 26 at 2pm EST where we will discuss Digital Learning & Digital Literacy: Using Technology to Teach English.  Register here
If you are interested in learning more about how Voxy can support your program needs and help your learners to continue to develop their English language skills while in-person classes are shut down, please contact Tadd Wamester, Director of the New Americans Initiative at Voxy.
A list of our English for Career Pathway courses can be found here.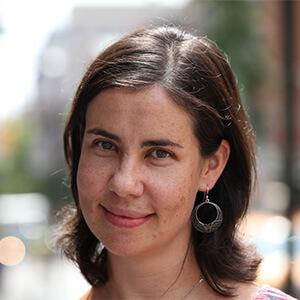 Katie is Voxy's Chief Education Officer, which means she leads the teams ensuring that learners are getting the most efficient and effective educational experience possible.  She has a PhD in Second Language Acquisition and years of experience teaching languages, building language courses, and evaluating the effectiveness of language training as a research scientist.  She lectures and writes about all things related to language learning and educational technology.