At Voxy, we are committed to developing programs that provide English language training for an array of industries. We know that one-size-fits-all approaches to language learning do not work for anyone, which is why our teams work hard to provide sector-specific training to improve language proficiency and provide opportunities for career advancement. Recently, we were excited to unveil our new suite of aviation courses, a set of training materials providing learners with targeted tasks and content based on real-world scenarios geared to everyone from the cabin crew to passenger services employees.
The Impact of a Properly Trained Staff in Preventing Emergencies
For businesses in the airport and aviation industries, keeping clients happy is only one piece of the competitiveness puzzle. In fact, airline customers, both frequent flyers and once-a-year holiday travelers, expect accommodating staff, personalized service, and quick thinking expertise during an emergency. Not long ago, we wrote about how indispensable efficient English language training is for pilots to prevent tragedies in the air. In the article, we describe how 73 of the 158 people onboard a flight from Colombia to New York died as the result of improper English language training among the flight crew. For the maintenance team, cabin crew, and other passenger services staff who are English language learners, sector-specific language training is equally important, not only in sustaining passenger safety and satisfaction but in preventing emergencies. With the goal of breaking down language barriers worldwide, Voxy is committed to providing courses that prepare learners with the vocabulary and technical awareness needed to thrive in any aviation-related field. See our English for Aircraft Maintenance, English for Cabin Crew, English for Passenger Services courses to get an overview of the aviation-specific language training Voxy offers.
Content Integration and Aviation-Aligned Courses
For all airlines, Aviation English is the recommended standard for employees in civil aviation who operate internationally. However, Voxy can go beyond the standard with our content integration capabilities, which allow organizations to transform employee manuals or other training documentation into language learning courses that then offer employees a highly-relevant, workplace-specific experience. For example, with a need to streamline their communication companywide, one of our clients, a leading $29 billion global airline, requested a custom course that integrates the company's manual into a language course for their flight attendants. With the ability to incorporate our content integration capabilities into any language training program, Voxy has the power to create a wide range of aviation-aligned courses.
Interested in creating a custom training for your organization? Learn about Voxy's career- aligned courses.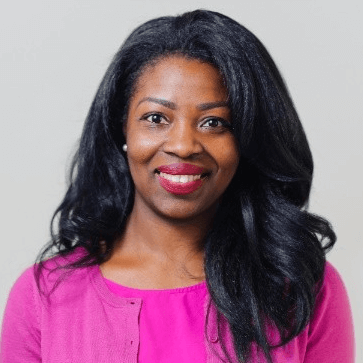 Alexis is one of Voxy's Marketing Managers. Part of the Marketing team, she helps showcase how Voxy improves careers and performance by breaking down workplace language barriers. She has a Bachelor's degree in Business and many years of experience leading marketing strategy for multinational organizations. Prior to joining Voxy, Alexis was on the Global Marketing team at WebMD.