Voxy is excited to unveil a suite of aviation courses! Our new courses include English for Aircraft Maintenance, English for Passenger Services and English for Cabin Crew. Each course was developed to increase the English vocabulary and technical awareness needed to help learners thrive in an aviation-related career. Read on to learn an overview of the topics learners will see in each course.
English for Aircraft Maintenance Technicians
In our English for Aircraft Maintenance Technicians course, learners will be able to read and understand the technical instructions, safety protocols, and maintenance procedures related to aircraft. Individual units in the course focus on maintenance tools and review the necessary mathematical principles to successfully complete the repairs, installation, or certification of aircraft equipment. Further, learners are also exposed to fundamentals concepts that are the building blocks for advanced electrical knowledge, including aircraft drawings, the basics of physics of aviation, aircraft weight, and balance, among others. 
English for Passenger Services
Next, our English for Passenger Services course gives learners an understanding of the language needed to interact with passengers during their landside journey including check-in, boarding, and baggage claim. The 10-unit course dives into airport layouts and their functions, safety, security, and the screening process. The course also gives an overview of aircraft models, including common types of airliners and, an analysis of industry developments sure to pique the interest of any aviation-enthusiast forging a career path. Additionally, learners will understand how to interact with difficult or aggressive passengers, explain complications, and offer solutions.
English for Cabin Crew
Finally, Voxy's English for Cabin Crew course provides learners with the vocabulary needed to facilitate onboarding, inflight services, and landing. Units in this course thoroughly dive into flight safety, medical situations, common risks, emergencies, how to make mandatory safety announcements and, gives an understanding of key safety regulations. Those enrolled in this course will learn how to help passengers during the in-flight process including assisting with disabilities, seat assignments, making announcements, and emergencies.
Voxy's career-aligned content helps learners develop and improve their communication in English. Beyond aviation, Voxy has language training courses for executive leadership, financial services, and customer service and many other sector-specific courses curated to meet the needs of entire teams. 
Interested in industry-specific content for your team? Learn how Voxy can help.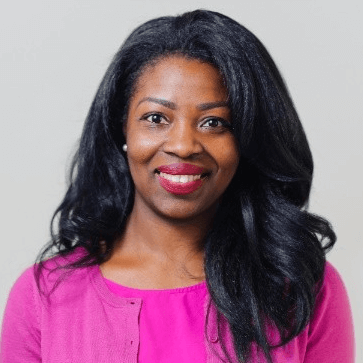 Alexis is one of Voxy's Marketing Managers. Part of the Marketing team, she helps showcase how Voxy improves careers and performance by breaking down workplace language barriers. She has a Bachelor's degree in Business and many years of experience leading marketing strategy for multinational organizations. Prior to joining Voxy, Alexis was on the Global Marketing team at WebMD.