For human resources managers and other learning and development professionals, maintaining employee engagement in a workplace language training program is often a challenge, but it doesn't need to be. In her article, The Dos and Donts of Language Training published by Training Magazine earlier this year, Voxy Chief Education Officer, Katie Nielson writes "In the world of work, learning a language is one of the most complex, difficult things we ask adults to do, and we need to make sure that they are set up for success." After all, setting your employees up for success means ensuring your company's success too. Continue reading as we delve into proven ways to keep employees engaged in a language training program.
The Importance of Goal Setting
There's an old saying by renowned psychologist Fitzhugh Dodson that still rings true today: "without goals and a plan to reach them, you are like a ship that has set sail without a destination." No company should launch a language training program without an end goal in mind. And perhaps more important than an end-goal is a plan to get there. Put another way, it isn't enough to say that employees should learn English; we need to figure out what they should be able to do in English and then build a program to get them there. As an organization, teams should reach a consensus about which metrics will determine the success of a program. Examples of success metrics include a minimum number of pre-determined study hours, satisfying expectations on proficiency level improvement, the average score on satisfaction surveys, and evidence of on-the-job language use. When employees have clear goals, they are more likely to stay engaged with the program to meet them.
Offer Employees an Incentive
Want to get your employees or other language training program participants to stay for the long run? The short answer, offer an incentive. Consider tying employee progress in a program to performance reviews, company-wide recognition, certificates, and/or awards. Depending on your organization, financial rewards and opportunities for promotion are all successful ways to incentivize employees. 
Remove Barriers of Access
For true success, employees need time to practice as they travel on the road to language proficiency. Program managers and employees need to be on the same page about the duration of English practice time. Allocating a dedicated space and carving out time for employees to learn is imperative. And even more than that, making sure that the language program is available offsite, though web and mobile applications, is a clear way to increase engagement. Virtual live instruction, as well as language practice that happens online, can be more accessible than traditional models, making it easier for learners to stay engaged, and, therefore, more effective than in-person classes; here's data that shows exactly how.  
Provide Personalized, Career-Aligned Content
Practice makes perfect, and to keep engagement up, the content offered to employees should also apply to real-world scenarios. The fastest way to bore employees to death is to offer them scripted, outdated learning materials. Instead, to boost employee engagement from the start, provide career-aligned content that is specific to employee roles and goals. Neglect to implement this rule, and you are likely to see a mass exodus from your training program.
Voxy has enabled companies of every size to develop and sustain effective English training programs by using software for what technology can do best, so that people can do what humans do best. Learn how a Voxy program can help you and your team.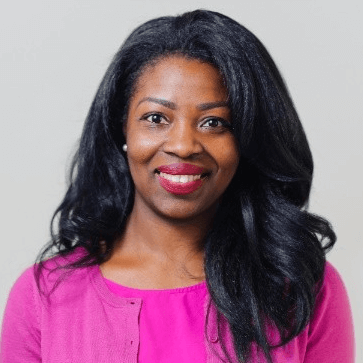 Alexis is one of Voxy's Marketing Managers. Part of the Marketing team, she helps showcase how Voxy improves careers and performance by breaking down workplace language barriers. She has a Bachelor's degree in Business and many years of experience leading marketing strategy for multinational organizations. Prior to joining Voxy, Alexis was on the Global Marketing team at WebMD.