From October 20-22, members of Voxy's New Americans Initiative team will attend the National Immigrant Integration Conference (NIIC) in Michigan. Held at Detroit's TCF Center, NIIC 2019 is slated to be the largest U.S. conference on immigration integration and will play an integral role in furthering the rights of immigrants and refugees. Since its 2008 inception, the conference continues to bring together policymakers and leaders from the community, academia, faith-based organizations, corporate and labor sectors, in addition to funders from across the United States. NIIC is the brainchild of the National Partnership for New Americans (NPNA), an organization that has an ongoing commitment to welcoming and integrating newcomers to the U.S. and upholding equality and opportunity for all. The National Partnership for New Americans leverages the collective power of its members (large immigrant and refugee rights organizations) to provide wide-reaching services and to advance local and state policy.
NIIC 2019 Sessions Featuring Voxy
At NIIC 2019, Voxy's own Tadd Wamester, Director of the New Americans Initiative, will be a featured panelist and available to share his years of experience during two prominent sessions. The first is English as a Gateway: Empowering Communities through English Learning and the second is Innovative and Practical Models to Break Down Barriers & Address Language Needs. Here's what you need to know about each of these two sessions featuring Voxy:
English as a Gateway: Empowering Communities through English Learning
Monday, October 21 | 1:45pm – 3:00pm ET
Tadd will be alongside other immigrant advocacy thought leaders to discuss the launch of a new initiative from The National Partnership for New Americans. This new initiative aims to build a network-wide advocacy and organizing strategy grounded in a newly formed community of practice in Adult English Learning. The initiative builds on the English Innovations program, piloted by OneAmerica in Washington State, which integrates best practices in Adult language learning, digital literacy, and civic empowerment. Strengthening the field of community-based adult English language learning is key to advancing advocacy strategies to expand access to language learning and access.
Innovative and Practical Models to Break Down Barriers & Address Language Needs
Tuesday, October 22 | 11:15am – 12:30pm ET
This session will expound on language justice and how it builds access to participation in communities by breaking down barriers and addressing language needs, making participation possible regardless of the languages we speak. Panelists will explore how prioritizing language access in their work creates spaces to build power and capacity with the community. This session will present innovative models communities and institutions (including employers) are practicing to advance a vision of language justice.
We're excited to be participating in NIIC 2019 and hope to connect with many of you there. Unable to make it this year's conference? Learn how you and your organization can empower new Americans with scalable adult English language instruction to improve educational and employment outcomes.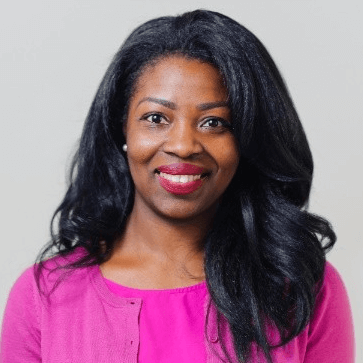 Alexis is one of Voxy's Marketing Managers. Part of the Marketing team, she helps showcase how Voxy improves careers and performance by breaking down workplace language barriers. She has a Bachelor's degree in Business and many years of experience leading marketing strategy for multinational organizations. Prior to joining Voxy, Alexis was on the Global Marketing team at WebMD.