The most recent edition of Voxy Live, our exclusive event series for human resources and professional development leaders, took place on Thursday, October 17 in Mexico City. The in-person, invite-only event hosted by Voxy was a meeting of the minds bringing together trailblazers, thought leaders, and luminaries from top companies across Mexico spanning multiple industries. Our team in Mexico organized an exciting morning moderated by Voxy's Chief Education Officer, Dr. Katie Nielson, and Director of Commercial & Strategic Alliances for Mexico, Mauricio Cortes. Our featured guests highlighted best practices in the HR industry as it relates to implementing a language training program.  
The Positive Impact of Implementing a Voxy Program
The event also expounded on the experiences of two prominent Voxy clients, Thomson Reuters and Fundación Televisa, which runs Bécalos, an educational scholarship program. Thomson Reuters is a multinational media company that provides news and information-based tools to professionals with a focus on global developments, legal, regulatory and tax changes. Fundación Televisa is the largest media company in the Spanish-speaking world and a main conglomerate in the entertainment business worldwide. Under the Fundación Televisa company umbrella is Bécalos, the largest educational program in Mexico dedicated to supporting students and teachers in public schools through the generation of educational scholarships. Zita Reyes, a brilliant Sales Specialist from Thomson Reuters and José Hugo Sancén, a top Project Coordinator from Bécalos, were two Voxy clients whose stories were showcased. As featured panelists, both Zita and José shared examples of the positive impact a Voxy program has on professional and company-wide success.
Thomson Reuters
Zita imparted her experience using Voxy's Live Instruction, which offers a personalized, targeted approach to language training that conforms to the needs and goals of learners and employees. Part of Zita's role involves giving product demos to clients in English. To help her become more comfortable giving presentations, Zita has ongoing virtual live instruction sessions with Voxy instructors. As a result of her English proficiency progress, Zita is a stronger and more confident professional. Zita also emphasized that Voxy's ease of use and real-world content have kept her engaged and serve as pillars in her professional development.
Fundación Televisa and Bécalos
Fundación Televisa and its Bécalos program provide a pathway to English training for young adults from public schools in Mexico at no cost. Currently, Bécalos now has 60,000 active students using Voxy. José, a project manager for Bécalos, is proud of how Voxy is helping participants learn English and notes, "For hiring managers, it is imperative to help young kids understand how important English is when entering the job market." English continues to be the lingua franca of business, connecting people globally who would otherwise be impeded by language barriers.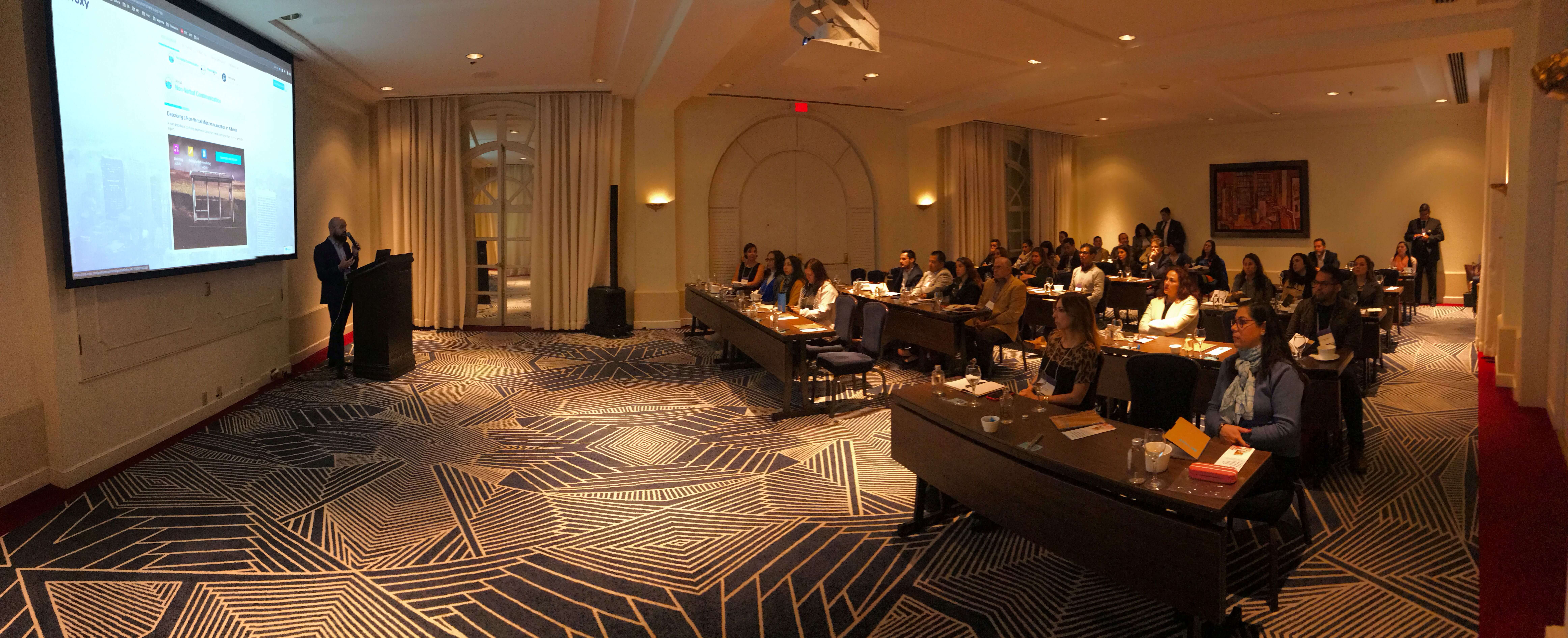 Questions From the Audience
During the event, there were questions about artificial intelligence and its effectiveness in online learning. Voxy's adaptive learning uses artificial intelligence to adapt in real-time, giving learners the most meaningful practice possible. Our algorithm tracks learners' progress to give them activities that meet their needs. If a learner is struggling with specific vocabulary or listening comprehension questions, they will see more of those particular practice questions until they get better. Other questions revolved around learner engagement and proving a return on investment, critical themes for any business decision-maker which Voxy is proud to support. One of our Customer Success Managers was on hand to impart his expertise on the Voxy Command Center, our comprehensive administrative analytics platform, and data about best practices based on the success of other Voxy clients around the globe.
Overall, Voxy Live: Mexico City was a success with invited guests topping capacity. We are already working hard to bring another event to a city near you soon.

Want to hear of future Voxy events? Stay connected on LinkedIn and Twitter. Really can't wait? Reach the Voxy team directly to learn ways we can help you and your team.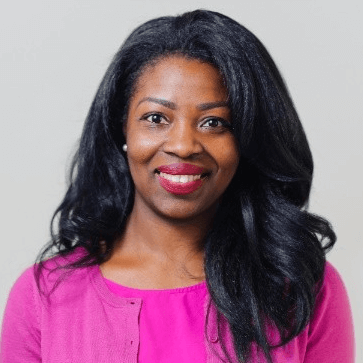 Alexis is one of Voxy's Marketing Managers. Part of the Marketing team, she helps showcase how Voxy improves careers and performance by breaking down workplace language barriers. She has a Bachelor's degree in Business and many years of experience leading marketing strategy for multinational organizations. Prior to joining Voxy, Alexis was on the Global Marketing team at WebMD.