With help from the Workforce Development Institute (WDI), international yogurt manufacturer Chobani has launched an English language training pilot program with Voxy, enabling refugee employees to improve English language literacy on the production floor. The program will run for six months and includes fourteen Chobani employees.
WDI is a non-profit that works to grow and keep good jobs within New York state. Through partnerships and collaborations, WDI identifies opportunities to build workforce skills and strengthen an employer's ability to hire, promote, and retain workers. One barometer of an organization's success is effective workplace communication, especially among non-native English speaking employees. Recognizing a need to build relationships with innovative companies, and with a goal of experimenting with new English language training technology, WDI partnered with Voxy in support of its New Americans Initiative, a program offering English language training to underserved adult populations of new U.S. immigrants.
A proponent for innovation in language training, WDI paved the way for the Chobani/Voxy collaboration. Participants in Chobani's English language training program will have access to personalized language training and an ESL apprenticeship, with successful graduates being afforded a salary increase and an opportunity to advance their careers.
Chobani, a world-renowned yogurt brand, purposefully employs refugees in its central New York manufacturing facility, a hiring strategy that is inclusive and supportive of the surrounding immigrant community. In fact, close to 30 percent of Chobani employees are immigrants or refugees, with 10+ languages spoken across the company's multiple plants. Chobani is well aware of organizational communication challenges that stem from language barriers. In some manufacturing organizations, a group of immigrant or refugee employees with limited English proficiency will rely on a bilingual co-worker (or two) to provide full translations. With plans to provide an avenue of upward mobility for its employees, Chobani collaborated with Workforce Development Institute (WDI) to build a digital English language learning solution with Voxy as its language training provider. 
"This type of effective workplace English language program is only possible when an employer has a strong internal champion and unwavering commitment to diversity and employee development. Working with WDI as an innovative thought-partner has been critical to getting this pilot program launched." – Tadd Wamester, Director, New Americans Initiative, Voxy
Organizations perform best when effective workplace communication channels are in place and diversity & inclusion initiatives are supported. Voxy is excited to champion Chobani and its employees in reaching their English language goals and helping the organization to advance career pathways.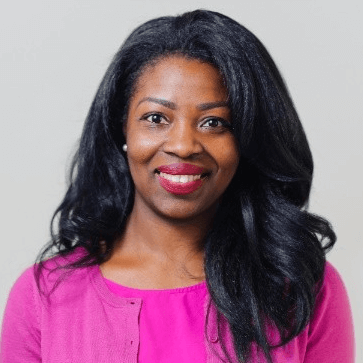 Alexis is one of Voxy's Marketing Managers. Part of the Marketing team, she helps showcase how Voxy improves careers and performance by breaking down workplace language barriers. She has a Bachelor's degree in Business and many years of experience leading marketing strategy for multinational organizations. Prior to joining Voxy, Alexis was on the Global Marketing team at WebMD.