THE CUSTOMER
Katalyst, a client of Pearson TalentLens India, a Voxy channel partner, was established in 2007 with a mission to provide women from low-income communities the opportunity to advance their careers through professional education. Katalyst prepares young women for leadership roles, thereby creating a wider talent pool for India's government and corporate sectors, and helping to bridge the gender divide. The company achieves this objective through a blend of unique development interventions that provide more than 600 hours of training in communication, leadership, soft skills, English language, and modern technical skills to over 500 young women during a period of four years. Currently, Katalyst is working with those who are enrolled in graduate programs in all fields of engineering. Throughout their four years in the program, Katalyst participants are provided with one-on-one mentorships, access to best-in-class technology, assistance with internships, industry exposure, and corporate interaction. Starting out with only 10 young women enrolled, Katalyst now has chapters in Mumbai, Pune, Bangalore, and Delhi and has impacted the lives of over 1,000 women. Katalyst alumnae occupy positions of seniority in prestigious multinational corporations and large Indian companies, both in India and abroad, as well as in civil and administrative services. Though it is not traditionally considered important for engineers to learn English after graduation, lack of language skills may lead to lack of confidence and fewer job opportunities that require English once a young woman joins the workforce. In 2017, seeking to ensure long-term success for their young engineers, Katalyst began searching for a partner to provide in-depth relevant English language training focused on careers in software engineering.
THE SITUATION
As Katalyst grew, the company faced the challenge of developing the English language skills of young women who enrolled. Most girls in the program come from families where English is not often spoken, which can lead to barriers in future employment. Current research on the employability of engineers in India suggests that more than half are unemployable. The reasons point towards a lack of skills in language, communication, and higher order soft skills. In this context, since there are fewer girls opting for engineering education than boys, Katalyst recognizes how necessary it is to equip young girls with skills at an early age to shape them into the leaders of tomorrow. 
SOLUTION
With demanding schedules, engineering students have limited time, as academic life is full of lectures, practicals, workshops, submissions, and exams. Considering the time restraints these young women have, Katalyst was searching for a comprehensive language program to help participants learn at their own pace. The solution came in Pearson Online English (POE), a Voxy-powered program that enables participants to practice English language skills, join group classes, and engage in self study at a time convenient to them, either via the web or on Voxy's mobile app. Initially, 325 young women enrolled in Voxy courses. Voxy supports each Katalyst participant's learning goals and language skill improvement, with an emphasis on writing and comprehension skills.
A series of platform walk-through trainings for learners and admins from each location were put in place to help build familiarity with the Voxy platform. Additionally, the Katalyst team implemented an internal rewards and recognition program for learners with the support of an internal team. This rewards and recognition program highlights learners who show commendable growth and invest considerable time on the platform. Katalyst even created WhatsApp support groups to share learning, motivate and acknowledge efforts, as well as address concerns. Setting deadlines for task completions also boosted learner motivation. All activities promote healthy competition and shared learning among participants, leading to stronger engagement. 
THE RESULTS
Using the Voxy Proficiency Assessment (VPA), a built-in online assessment designed to effectively gauge a learner's English proficiency, Katalyst saw a remarkable difference in their learners. Of the 127 learners who took two or more VPAs over a 12-month period, the results are compelling. Within the group, 89% of learners either increased or maintained their level. The majority of learners who maintained their level started with intermediate English proficiency. The number of Voxy activities completed also demonstrated a strong correlation with improved performance on a learner's second VPA results. Voxy activities are tasks learners perform as part of a lesson and changed based on past performance or goals. Clear program goals and a positive program policy likely had an impact on the above-average engagement of this group.
Result of 2nd VPA
Number of Students
Average Number of Hours Studied
Average Number of Activities Completed
Increased Their Level
51
40.8
2,097
Maintained Their Level
62
35.8
1,482
Decreased Their Level
14
31.4
1,433
Note: Studies prove that language learners whose proficiency levels are intermediate or higher take more time to advance from one level to the next.
"In Katalyst's case, the students come from backgrounds where they have had limited English language exposure. They are pursuing engineering in different colleges, hence it becomes challenging to coordinate face-to-face training on a regular basis, which is required for learning a language. Also, differentiation in the classroom is difficult. The biggest advantage of Pearson's use of Voxy is that it is a customized, personalized, self-paced English learning platform. The Voxy platform adapts to the learning levels of the students, assesses their interest, and provides content based on that." – Poorvi Shah, CEO, Katalyst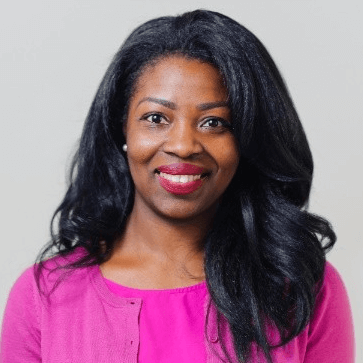 Alexis is one of Voxy's Marketing Managers. Part of the Marketing team, she helps showcase how Voxy improves careers and performance by breaking down workplace language barriers. She has a Bachelor's degree in Business and many years of experience leading marketing strategy for multinational organizations. Prior to joining Voxy, Alexis was on the Global Marketing team at WebMD.