Maine, better known for rocky coastlines and an abundance of lobster, is facing an aging population trend. According to the Department of Labor, Maine has the oldest median age in the U.S, creating an elevated demand for healthcare services. MaineHealth, the largest healthcare provider serving Maine and Northern New Hampshire, is experiencing widespread talent shortages like much of the healthcare industry. With a growing immigrant population and heightened demand for care by the region's aging residents, attracting and developing the best workforce is pivotal. To help safeguard against workforce shortages, MaineHealth is taking steps now to build innovative talent pipeline programs.
MaineHealth and the iEnglish Project
For newly arrived adult immigrants in the U.S., one major impediment to career success is underdeveloped English language proficiency. Recognizing this barrier to career advancement, MaineHealth and the Greater Portland Immigrant Welcome Center are working together to be a unique resource for the community. The iEnglish Project, developed by the Greater Portland Welcome Center and powered by Voxy, is successfully helping immigrant and refugee workers improve their careers and performance by breaking down language barriers. Program participants are MaineHealth hospital staff whose native languages are French, Somali, Khmer, and Vietnamese, arriving from places as far as the Democratic Republic of the Congo and Cambodia.
"For MaineHealth, building employee retention across all areas and avenues of our healthcare system is a must. Having a community partnership like this is important. Developing language skills and career pathways for our employees is important."- Jennifer O'Leary, Center for Workforce Development, MaineHealth
Participant Feedback
Each participant entering the iEnglish program arrived with varying levels of English proficiency. Utilizing the Voxy Proficiency Assessment (VPA), MaineHealth was able to create a unified way to evaluate program members. Further, a focus group conducted midway through the program revealed that many participants are hopeful about their new career potential. Specifically, when asked for feedback about Voxy, MaineHealth heard statements such as "I now have the confidence to start conversations in the workplace" and "it has helped me to better understand the workplace environment and improve my healthcare vocabulary."
The Impact on MaineHealth
Managers at MaineHealth are also seeing a positive impact as a result of the iEnglish Project and the Voxy platform. MaineHealth supervisors commented on seeing a notable difference in engagement and conversation with employees that are participating. For Ms. O'Leary, the Workforce Development Center Manager, her long-term goals include providing a clear career pathway for existing employees. She sees internal promotions as part of MaineHealth's overall ROI. MaineHealth understands the importance of being an employer of choice – one that develops employees, creating areas of opportunity that make sense while also better serving the changing needs of its community and all Maine residents.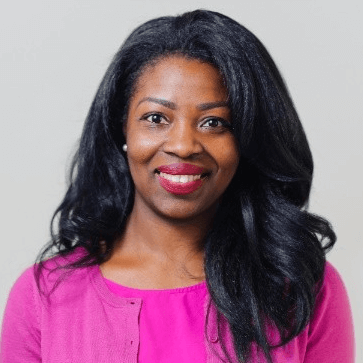 Alexis is one of Voxy's Marketing Managers. Part of the Marketing team, she helps showcase how Voxy improves careers and performance by breaking down workplace language barriers. She has a Bachelor's degree in Business and many years of experience leading marketing strategy for multinational organizations. Prior to joining Voxy, Alexis was on the Global Marketing team at WebMD.