Members of the Voxy team are often invited to multiple events throughout the year focused on advancements in workplace language training. From ASU GSV in San Diego to NAWB in Washington, DC and beyond, we have our hands are full. We even hosted our own in-person event in Brazil recently. While we wish we could highlight everything, here's a glimpse of the first half of our spring 2019 event season.
NAWB Forum 2019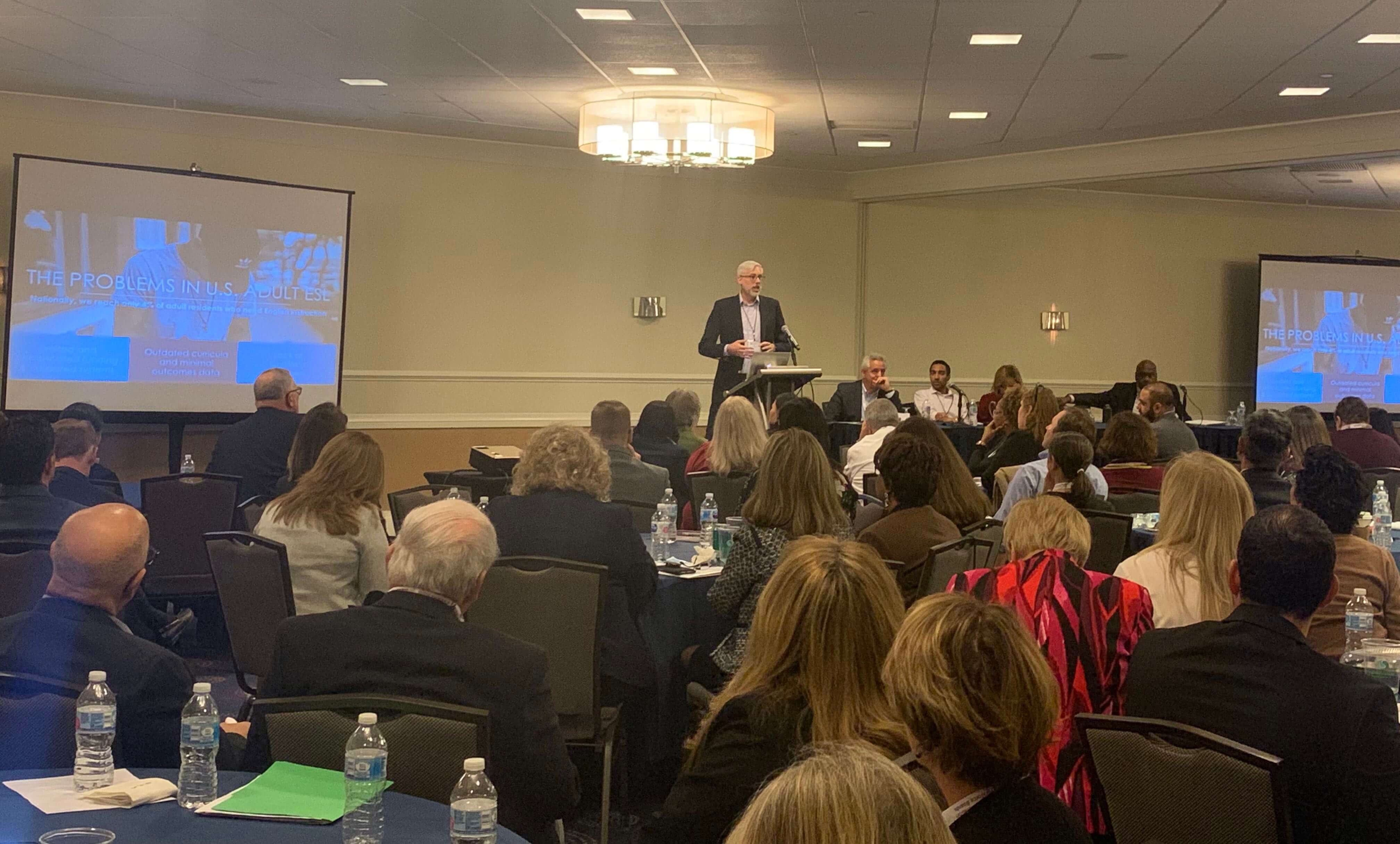 At NAWB, Tadd was on the panel for "Diversity, Equity, and Skills in the Workplace: A Growing Employer Imperative." Tadd shed a light on building bridges for English Language Learners (ELL) as well as companies who are answering the clarion call to help existing workers succeed. The NAWB panel allowed leaders in workforce development to voice how to best support all members of our communities in their career growth. In fact, plenty of opportunities exist to help diverse populations. Voxy, in particular, has a new US initiative whose goal is to deliver accessible and effective online English language training to underserved adults. Learn more about Voxy's New Americans Initiative.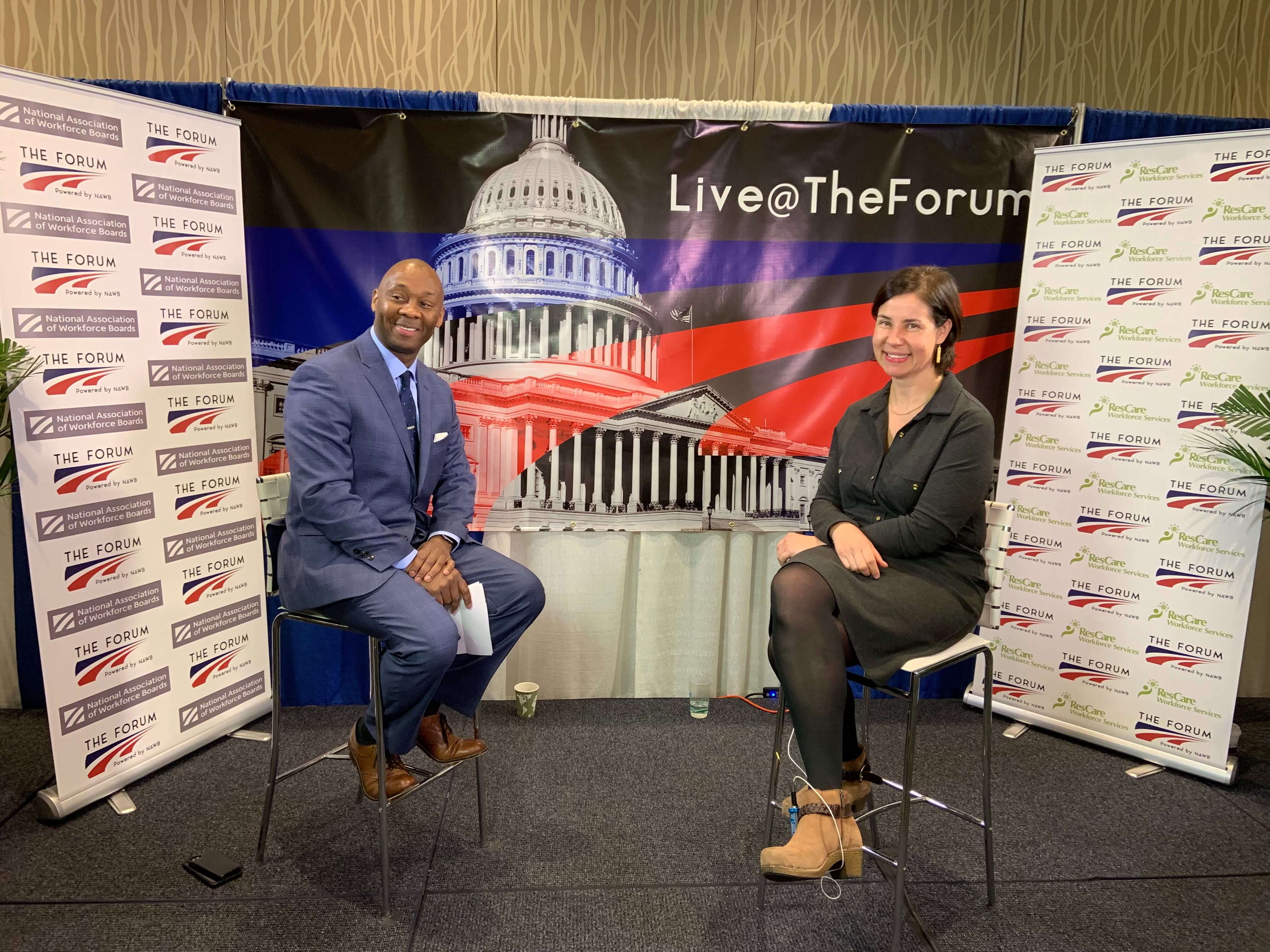 Katie also attended NAWB and sat down with Live@TheForum to discuss "how workplaces can focus on upskilling their incumbent workers with language skills rather than recruiting/hiring new employees with those skills." Taking meaningful conversations from forum exhibit halls to workshops, Live@TheForum shares video interviews with industry professionals who are unable to attend specific events.
ASU GSV 2019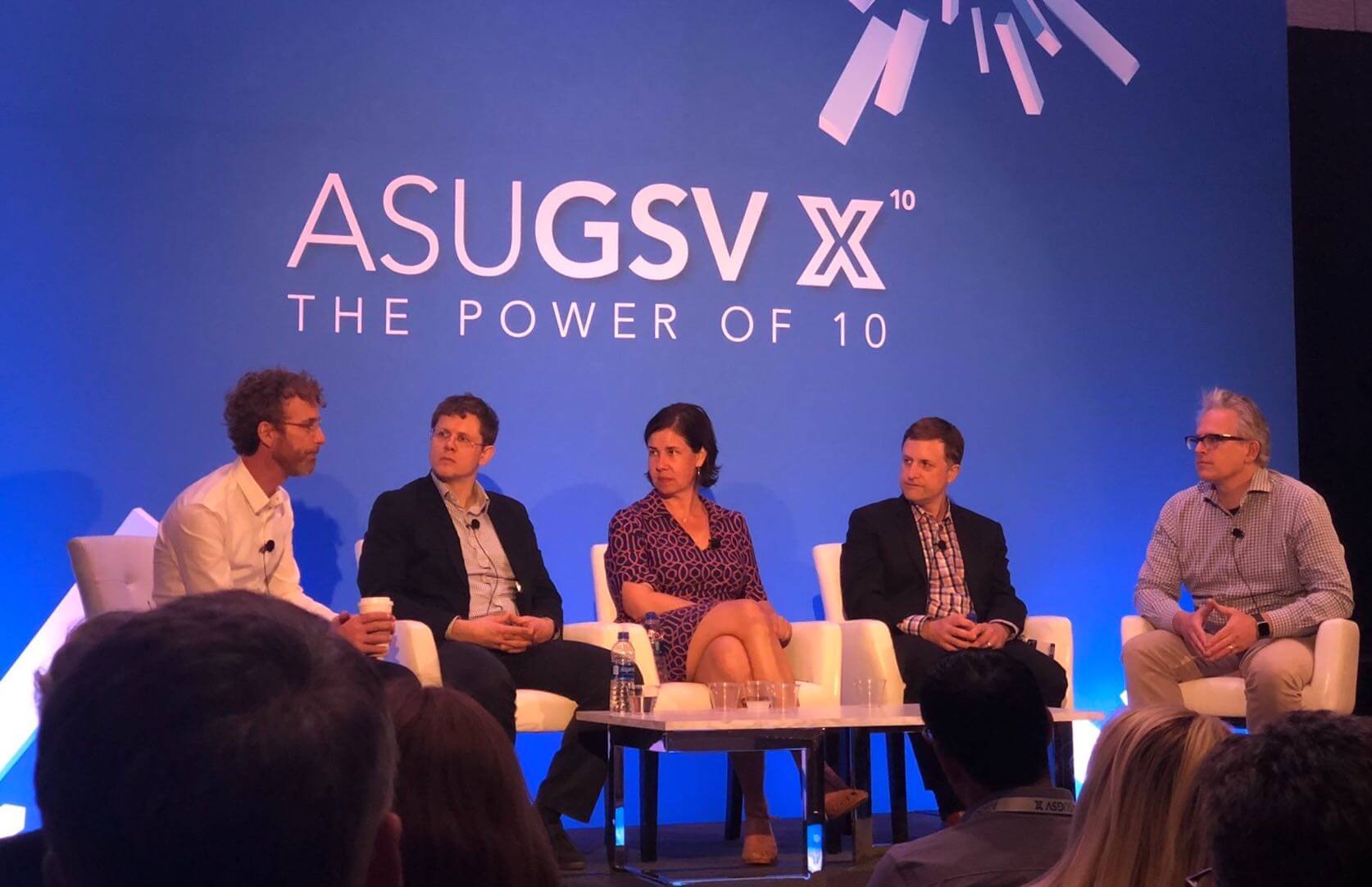 At ASU GSV, Katie was a featured panelist and discussed how language learning is more efficient when content is configured to the needs of each learner. Further, she elaborated on the importance of using both human intervention and artificial intelligence (AI) to deliver truly personalized learning at scale. Katie was vocal about the fact that one-size-fits-all approaches to learning do not work.
Voxy's Strategies & Best Practices for Language Programs Event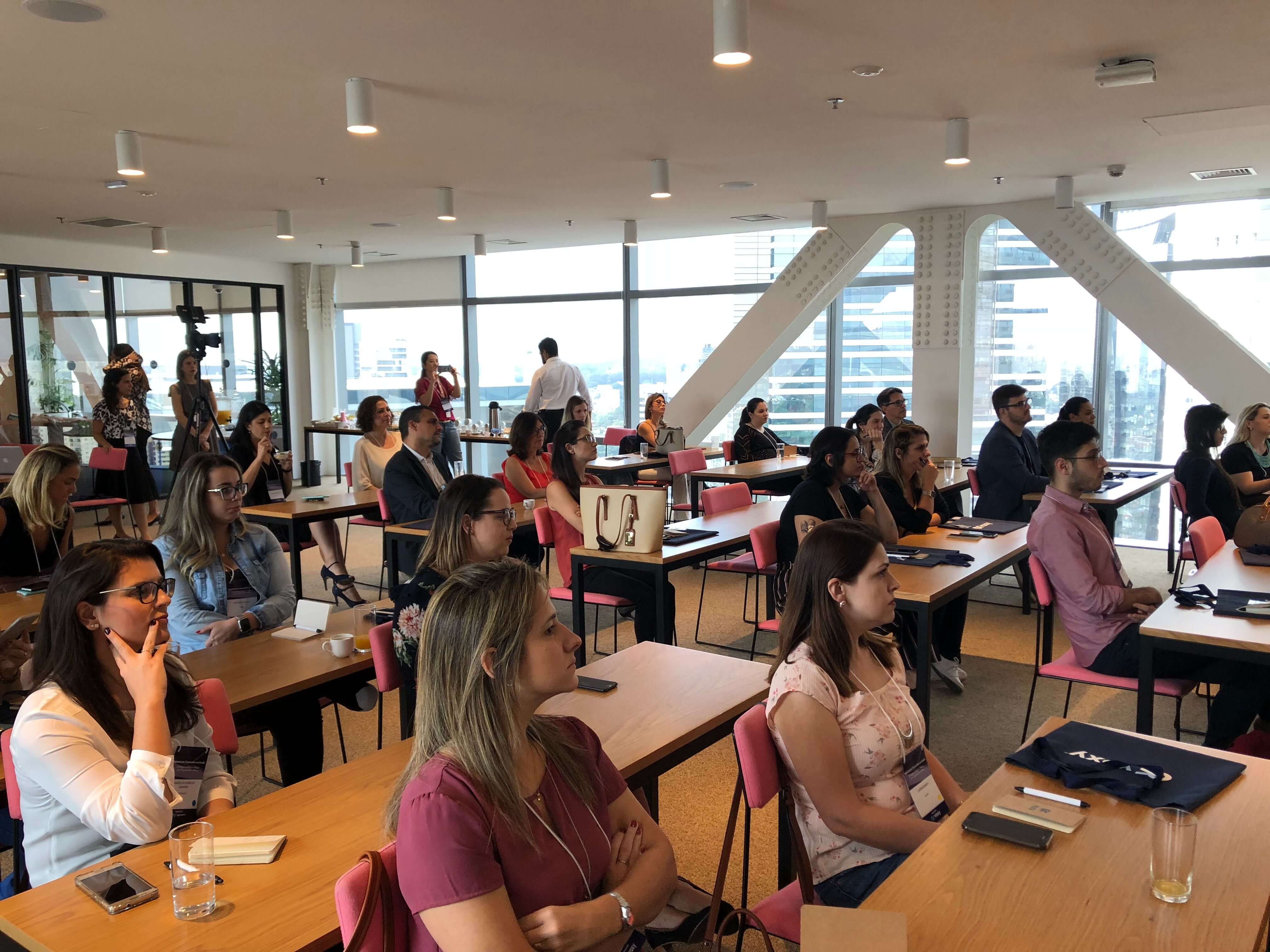 For our recent in-person event, Voxy gathered a room full of Brazil's human resource and professional development leaders. Those in attendance were able to discuss how corporations worldwide face the challenge of breaking down communication barriers among their global teams. Read what we learned from our Strategies and Best Practices for Language Programs event.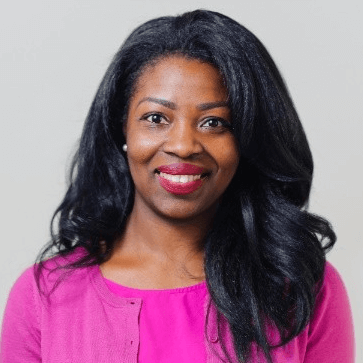 Alexis is one of Voxy's Marketing Managers. Part of the Marketing team, she helps showcase how Voxy improves careers and performance by breaking down workplace language barriers. She has a Bachelor's degree in Business and many years of experience leading marketing strategy for multinational organizations. Prior to joining Voxy, Alexis was on the Global Marketing team at WebMD.