On April 5, Voxy's team in Brazil hosted an exciting in-person event titled "Strategies and Best Practices for Language Programs." This meeting brought together human resource and professional development leaders from companies across Brazil spanning multiple industries. With a high turnout, the three-hour event was full, nearly topping capacity.
Moderating the event was Voxy's Chief Education Officer, Katie Nielson, and Maria Eugênia Meireles, Human and Organizational Development expert at Companhia Brasileira de Alumínio (CBA), a Voxy client. Those in attendance were able to discuss how corporations worldwide face the challenge of breaking down communication barriers among their global teams. For those organizations without a language program in place, many echoed similar concerns:
"How much time and effort will our department need to devote?"

"What are best practices for transitioning from a face-to-face program to a digital one?"

"How would we implement a language program policy and eligibility requirements?"

"What are ways to engage managers and the leadership team?"
Questions raised at our first event were reflective of issues we've helped companies solve in the past. Many of Voxy's current, long-standing clients too faced the same hurdles initially. Maria Eugênia Meireles, of CBA, drove the message home that a large team was not needed to manage our platform. Maria presented a successful case study that detailed CBA's journey implementing an exceptional English training program. The success of the program was a result of the involvement and follow-up of HR and managers, as well as Voxy's support with ready-made templates and the creation of language program policies. On ensuring a language program with a high return on investment, Maria noted, "[the project] needs a very active HR to really ensure the engagement of the participants."
Everything from creating learner accounts to performance tracking can be done without taking substantial time away from an organization's everyday responsibilities. In fact, having only one designated employee handling the Voxy software is not uncommon.
Attendees were able to exchange ideas and expressed an overall sentiment that our first event was not only informative but left them excited about bringing an English language learning training to their organization.
Want to hear of future Voxy events? Stay connected on Twitter and LinkedIn.
Really can't wait? Reach the Voxy team directly to learn more about us.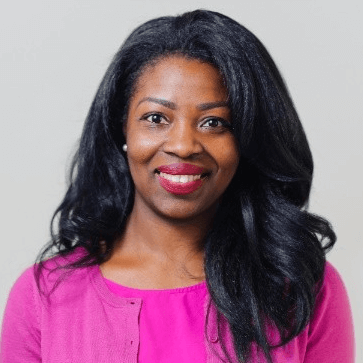 Alexis is one of Voxy's Marketing Managers. Part of the Marketing team, she helps showcase how Voxy improves careers and performance by breaking down workplace language barriers. She has a Bachelor's degree in Business and many years of experience leading marketing strategy for multinational organizations. Prior to joining Voxy, Alexis was on the Global Marketing team at WebMD.