Voxy's Channel Partners distribute our English learning platform around the world as an added value to their current portfolio of services and products focused on corporate training and education. Below we explore how TETEC, a current channel partner, helped their client Jeddah International College (JIC) deliver high-quality language training.
The Channel Partner
The National Company for Training & Education Technologies (TETEC) is a Saudi Arabia-based company offering educational and professional training certification programs through local and international partnerships. With more than 400 centers in Saudi Arabia, TETEC serves the training needs of universities, schools, and government entities across the country.
Why They Partnered With Voxy
For years, TETEC sold assessments and preparation courses for Cambridge exams. Under this model, students visited their centers to attend courses and receive certification training. However, TETEC noticed their English training program faced three main challenges:
Scalability.

English training was limited to learners who lived near the centers.

Real Material for the Real World.

Course materials and programs were aimed at preparing students to pass an exam, but

not

for using English in the real world.

Program and Performance Visibility.

With students not using technology in their learning, access to tangible

learning data was limited. TETEC required a solution that would help

expand their customer base and provide an English platform that gives learners

concrete

results that could be measured, tracked, and shared.
The Customer Need
TETEC was approached by their client Jeddah International College (JIC), a leading provider of private higher education in design and business. JIC sought an online solution for English training that students could use in-person during "study labs" as well as outside of the classroom on their own time. Courses needed to have content that exposed learners to real-world scenarios depicting the workplace and beyond. Further, maintaining visibility into student performance was equally important for program administrators. To create a smooth experience for JIC's learners, TETEC also wanted the solution to be aligned with their current English levels and classes. Finally, JIC wanted a reliable English proficiency test to place students in the appropriate English classes.
The Solution
TETEC recommended a Custom Proficiency Scale for JIC, which allows students to take the Voxy Proficiency Assessment® (VPA) and be assigned a JIC level. The VPA provides an overview of a learner's English proficiency level and compares it to other learners on a global scale. From there, Voxy General English courses give learners of all proficiency levels a strong foundation in English. Since the JIC scale is different from Voxy's, customized courses were created by breaking up the Voxy General English courses and aligning the newly organized lessons to JIC's target syllabus. Finally, TETEC ensured JIC staff would have admin access to the Voxy Command Center to track all data associated with learner progress and improvement.
Since implementing the configured course, preliminary results show JIC has had two rounds of students using Voxy with higher engagement and the data to back it up. VPA scores continue to show improvement and learners had an average study time of eight hours.
Voxy improves careers and performance by breaking down workplace language barriers. Learn how. Contact us.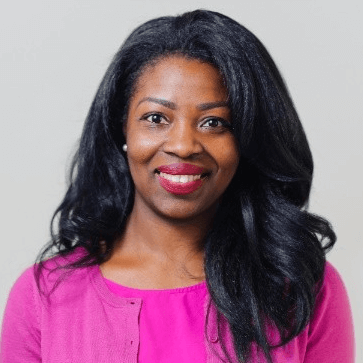 Alexis is one of Voxy's Marketing Managers. Part of the Marketing team, she helps showcase how Voxy improves careers and performance by breaking down workplace language barriers. She has a Bachelor's degree in Business and many years of experience leading marketing strategy for multinational organizations. Prior to joining Voxy, Alexis was on the Global Marketing team at WebMD.