eCompass, led by Almudena Rodríguez and Susana Rodríguez, is a Voxy channel partner in Madrid helping Voxy to grow its business in Spain. Since 2017, eCompass has worked with Kyocera Spain, a leading global electronics company headquartered in Japan with international offices worldwide, on their corporate English language training program. Below is an interview with Arancha Pinay, a head of human resources at Kyocera Spain on her work with eCompass and Voxy.
Why is English important for Kyocera?
It's really about it being an international company with many procedures and many meetings, so employees need a high level of English. We need people to improve their skills, reach that level, and keep studying. Because the real problem behind offering English lessons to employees is that everybody asks for it but few people really spend time studying. The dropout rate is very high. That was the main issue we wanted to address.
What was the problem your team faced before originally speaking with Voxy and eCompass?
We decided to try Voxy because we were quite tired of the way English is traditionally taught. I'm talking about face-to-face classes on site. It was clear they didn't work. We also weren't seeing the results we expected as a company who wanted their employees to improve their English. There are many obstacles to this. For instance, you have to determine a certain minimum amount of people with the same proficiency level to warrant a teacher coming in and teaching a class. Another problem we had was that people wouldn't take a break from work to attend class. So, many employees ended up dropping out.
How has your experience been working with Voxy and eCompass?
In the time we've been working with Voxy, I must say it has met many of our expectations. Many of our employees have continued with the classes. Up to now, hardly any students have dropped out of their Voxy courses. Of the 27 people who had been enrolled, only 3 or 4 dropped out of their courses, so we've achieved our first goal. Secondly, we didn't need to place people in a different level from their own. Instead, everyone gets the content they need according to their level. And there are also the one-on-one classes: the teachers are very professional, there's a high level of engagement—they're really, really good.
Finally, there's eCompass's guidance, progress tracking, and support services. In my opinion, that's also extremely important. And I don't say that as a student, but as a client. Both Susana and Almudena are always there to clarify any doubts we have, to support us, to give us a little push from time to time, because sometimes your daily work doesn't let you give it the attention you should, so they encourage you—which to me, as a service partner, is a truly important type of support.
How are the results?
There's a really high percentage of people who have improved their English level. For me, that's also really good. When comparing the VPA (Voxy Proficiency Assessment®) taken at the start of the course with the VPA completed during the year, there's proof of improvement. I'd say our success is based on the fact that we've helped people improve their English. Again, for me, this is very important: the dropout rate—i.e., 27 people have started the course and 23 have finished—and the very high percentage of people who have improved their level.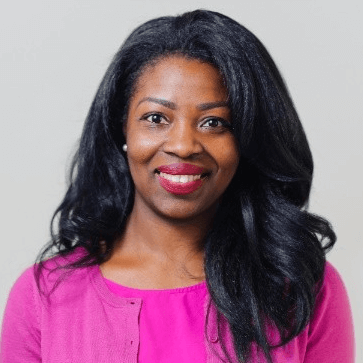 Alexis is one of Voxy's Marketing Managers. Part of the Marketing team, she helps showcase how Voxy improves careers and performance by breaking down workplace language barriers. She has a Bachelor's degree in Business and many years of experience leading marketing strategy for multinational organizations. Prior to joining Voxy, Alexis was on the Global Marketing team at WebMD.