How do you teach the right thing to everyone at the same time?
This week, I was asked to give a webinar called "Workplace Training at Scale: Language Learning in the Global Organization."  It was such a treat because what I really got to do was explain what makes Voxy special.  Our product is designed to offer personalized language training to thousands of different learners at once, and I love it when I get the chance to explain the science behind how and why it works.
The webinar itself is just fifteen minutes, and it covers the science behind why Voxy works, how to use technology to improve efficacy and reach more learners, and practical information about how to set up a language learning program that will both deliver and measure results.
After the presentation was over, I answered several questions from the audience, including why translation is not necessary for language learning, how we deliver personalized instruction at scale, how we measure outcomes in the platform, how long it takes to learn a language, how we can guarantee engagement, and how technology mediated approaches can work for learners of all ages.
If you'd like to find out the answers to these questions, please check out the recording here.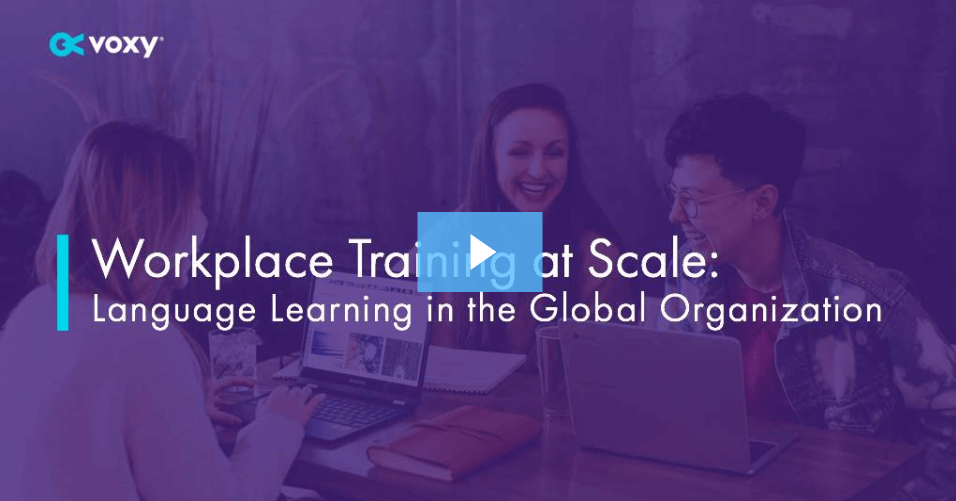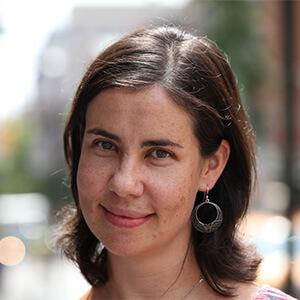 Katie is Voxy's Chief Education Officer, which means she leads the teams ensuring that learners are getting the most efficient and effective educational experience possible.  She has a PhD in Second Language Acquisition and years of experience teaching languages, building language courses, and evaluating the effectiveness of language training as a research scientist.  She lectures and writes about all things related to language learning and educational technology.