The need for bilingual workers has increased in recent years, but the skills of the global workforce are not keeping up with demand.  Many corporate leaders have turned toward workplace language programs as one way of addressing this problem, and while employees are often willing, building these programs can seem daunting and time consuming.
If this resonates with you, please read my latest article in HR Technologist explaining how employers can make thoughtful, data-driven decisions about building their employees' language skills, making the prospect faster, more effective, and far more transparent.
Can Data Help Close the Language Skill-Gap?
Dr. Katharine Nielson, Chief Education Officer, Voxy
November 9, 2018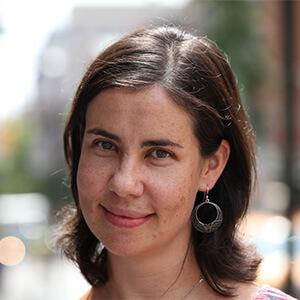 Katie is Voxy's Chief Education Officer, which means she leads the teams ensuring that learners are getting the most efficient and effective educational experience possible.  She has a PhD in Second Language Acquisition and years of experience teaching languages, building language courses, and evaluating the effectiveness of language training as a research scientist.  She lectures and writes about all things related to language learning and educational technology.