If you are familiar with Voxy, you might know that more than four million people across more than 150 countries have used our platforms to learn English, and that we have been serving governments, corporations, universities, and language schools globally since 2014.
We are convinced that we have the best product on the market, and the demand for our platform has grown faster than we ever could have anticipated. That is why we are launching the Voxy Channel Partner Program, which features access to product training and certification, sales and marketing tools, and rewards increasing progressively with each Voxy partner tier.
We intend to leverage our partners' knowledge and local expertise to grow together and provide better, local, and more customized customer service. Most importantly, we intend to find partners that have something to add to our product offering, such as professional training solutions, technology integrations, or student support services. We strongly believe that Voxy should be part of every English learning program, and we want partners to help us reach the institutions that need this technology to achieve their goals.
Why partner with Voxy? Voxy's core strengths are uniquely suited to solve the problems organizations and schools face with English language education. These core strengths include:
Our ability to take real-world content and quickly convert it into digital English lessons

Our ability to personalize a learner's experience with lessons and classes catered to their level, goals, and interests

Our focus on task-based learning that gives learners practical English they can immediately put to use

Our ability to offer online private and group classes around the clock and with 24-hour global availability

Our ability to offer a valid proficiency assessment to test a learner's current level of English and their progress
Each Voxy Partner is assigned a dedicated Support Specialist who serves as a reference for all questions regarding technical aspects of the platform and the success of your customers with their Voxy courses. Voxy Partners also work with the Voxy Sales Team to study sales strategy and pipeline management, helping partners to grow their business. Additionally, the Voxy Partner team is dedicated to identifying occasions for further collaboration, whether applying for RFPs, presenting at a conference, or simply attending a prospective client meeting together.
We've found that our current partners have had great success by including Voxy with their current products and services portfolio. Are you up for this opportunity? Contact us today!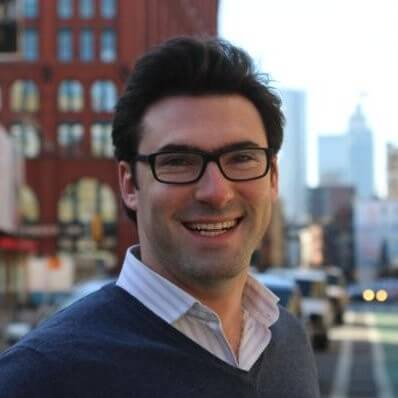 Daniel Lichi is the Vice President of Channel Partners at Voxy. During his time at Voxy, he has worked in direct sales for corporate and educational institutions and has led both the Private Language School and Higher Education channel partner teams. Today, Daniel's team manages more than 20 partners globally, which have helped Voxy to reach over 50 clients across more than 15 countries. Daniel has an MBA in Strategic Management from the Wharton School of Business at the University of Pennsylvania and a BA in Marketing from the Instituto Tecnológico de Monterrey. Prior to moving to the US, Daniel lived in Mexico and worked for McKinsey & Company and PepsiCo.