By Dr. Katharine B. Nielson –
Last month, I was asked to host a webinar for Digital Promise on implementing technology programs in workforce language training. Drawing on research from the fields of second language acquisition and technology-mediated instruction, I presented a framework for developing a strategy, designing effective language instruction, and measuring learner and course outcomes.
Workforce development is the ideal place to implement a task-based language training program because learners have clear, real-world goals and because language instruction can be incorporated into training for other skills. Put another way, rather than pulling learners into ESL classes, English instruction can be offered to learners alongside the training they are receiving in any subject area, from computer skills to technical training.
If you'd like more information on how to go about designing a program like this, check out the webinar here or watch below!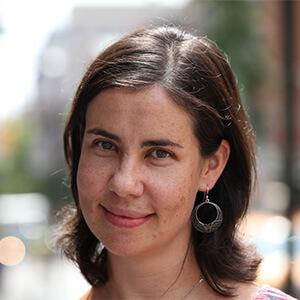 Katie is Voxy's Chief Education Officer, which means she leads the teams ensuring that learners are getting the most efficient and effective educational experience possible.  She has a PhD in Second Language Acquisition and years of experience teaching languages, building language courses, and evaluating the effectiveness of language training as a research scientist.  She lectures and writes about all things related to language learning and educational technology.