While the inherently cyclical oil and gas (OG) industry has encountered many challenges over the past decade, the continued global demand for oil and natural gas is expected to drive major growth in the years to come. But to support this growth, HR teams will need to play a significant role in the hiring and training of an increasingly globalized workforce—addressing critical skill gaps and aging employees—and setting standards for English proficiency will be central to that mission. Let's take a closer look at three reasons why English training is essential.
A global workforce needs a common language.
The OG industry is widely dispersed among more than 50 countries, and by 2020, certain geographies are expecting major increases in production: Africa will nearly double its current oil capacity, Asia is adding seven million barrels per day of capacity from 35 refineries and expansion plans are also underway across Latin America. To improve communication and collaboration between teams, employees need to speak the same language.
Improved communication reduces the number of work-related injuries.
The OG industry has one of the highest rates of work-related injuries, but this number could be reduced with clearer communication between employees and a better understanding of safety procedures. Especially when working in high-risk environments, effective communication is integral to preventing injuries and, in some cases, fatalities.
Drive revenue by improving efficiency.
When employees can communicate effectively and fully express themselves using a common language, teams are more efficient and employees are empowered to do their best work. This increase in productivity will reduce costs for OG companies and ultimately lead to increased revenue.
Voxy's English for Oil & Gas course is designed to provide OG companies with task-based English training that employees can use on the job. Check it out below: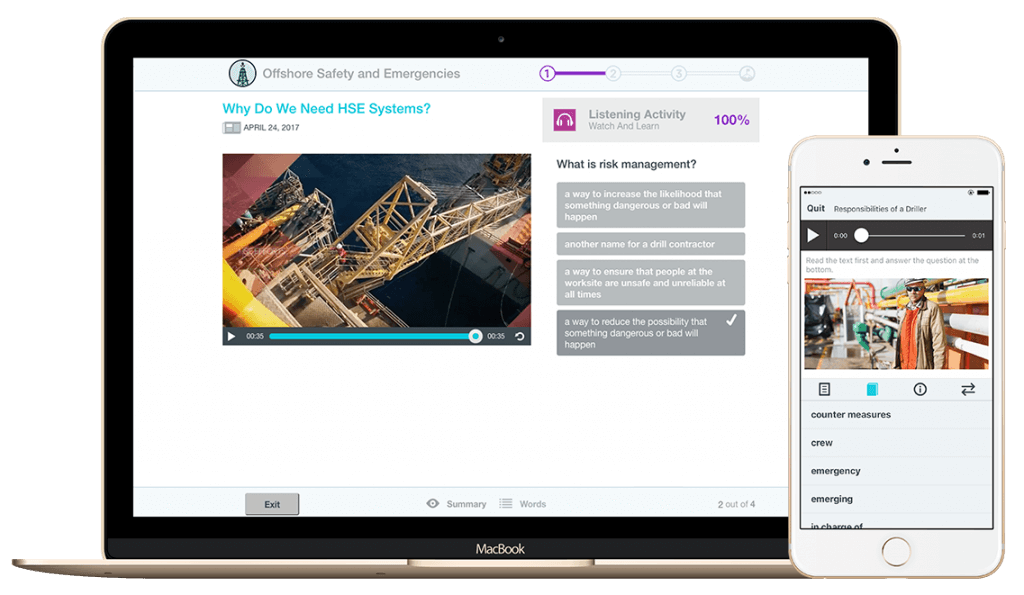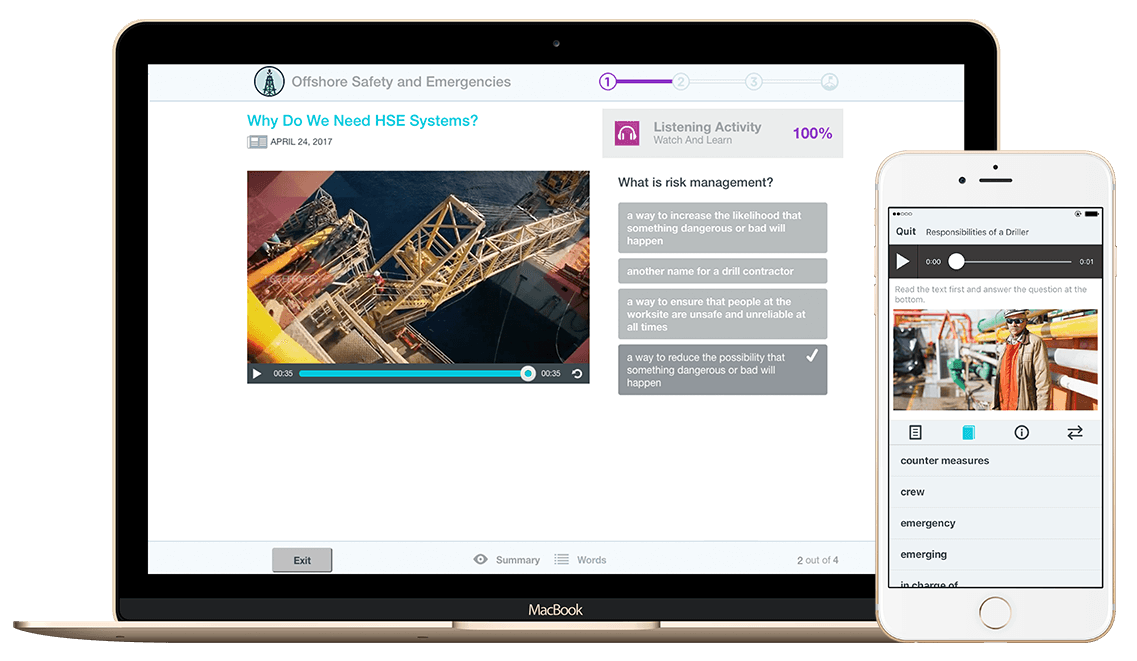 Want to learn more?
Visit our English for Oil & Gas course page.