The global economy is changing, which means the way we communicate with each other in the workplace is changing, too. Teams and companies are increasingly international, and we need English as a common language to foster collaboration and communication now more than ever.
But not everyone's learning goals are the same—every job carries its own set of demands, and the corporate world requires a specific set of skills and responsibilities. That's why Voxy created career-aligned courses, designed to provide English learners with the targeted language practice they need to excel in their current industry or to pursue new career opportunities.
Voxy's Business English course contains 18 units and more than 120 hours of business-related content that both seasoned executives and entry-level employees can benefit from. Learners will discover tips on how to give a good presentation, how to respond to customers and how to talk about company finances, plus a lot more. We know that learning is more effective and more efficient when learners are focused on the language they need to accomplish their goals, whether that means being able to participate in a meeting with coworkers in English or negotiating a major deal with an international client. With career-aligned courses, learners can study exactly what they need to know, with authentic content that's always up to date.
Check out a lesson example below: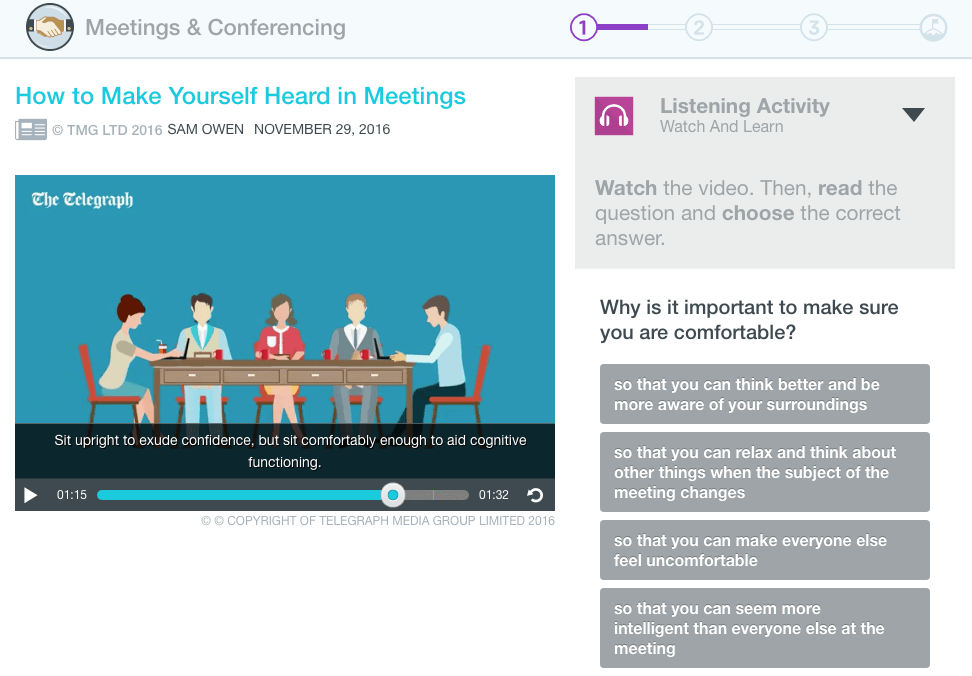 Want to learn more? Click here to visit our Business English course page.