Happy Thanksgiving holiday Voxy users, friends, and fans! It's the last Thursday of November recognizable by its long grocery store lines, family reunions, preparation for shopping extravaganzas, as well as the appearance of certain words, phrases, and expressions.
Let's take a look at seven useful words and phrases that you might've come across during this holiday season or that are in some shape or form related to the symbols of the holiday.
(1) To gobble up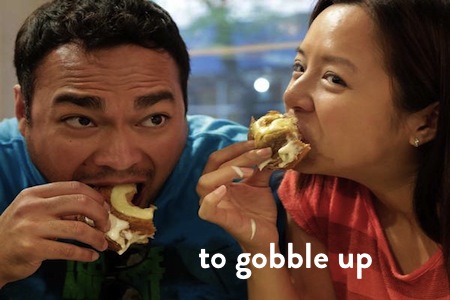 Meanings:
a) an idiomatic expression that means to eat something completely and rapidly
b) an idiomatic expression that means to use up, buy up, or occupy all of something
Sample sentences:
a) The wolf wanted to gobble up the little pig.
b) The shoppers gobbled all the sale merchandise up in a few hours.
Thanksgiving relevance: The delicious food served on Thanksgiving day is often gobbled up, and the sound turkeys make is known as a "gobble." In addition, shoppers also gobble up stores on the day after Thanksgiving (see below).
(2) Cornucopia

Meaning: A goat's horn overflowing with fruit, flowers, and grain, signifying prosperity. Also known as a "horn of plenty." It can be used to mean abundance.
Sample sentence: I was presented with a cornucopia of employment opportunities.
Thanksgiving relevance: It is a symbol in Western art and is especially associated with the Thanksgiving holiday in North America.
(3) Tofurkey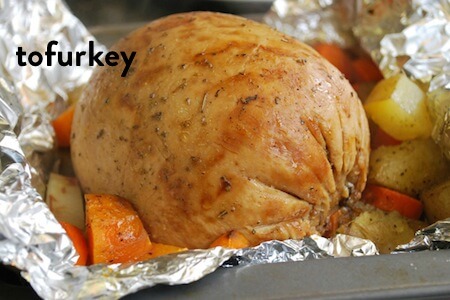 Meaning: It is a blend of the words "tofu" and "turkey." A faux turkey meat substitute usually made of tofu or seitan.
Sample sentence: My non-vegetarian friends couldn't believe my tofurkey wasn't made out of real meat!
Thanksgiving relevance: In order to not miss out on traditional Thanksgiving festivities, vegetarians and vegans often eat Tofurkey instead. It is prepared so as to mimic the way turkeys are prepared for the Thanksgiving meal, with stuffing inside made from grains and/or bread and flavored with broth, herbs, and spices.
(4) Food coma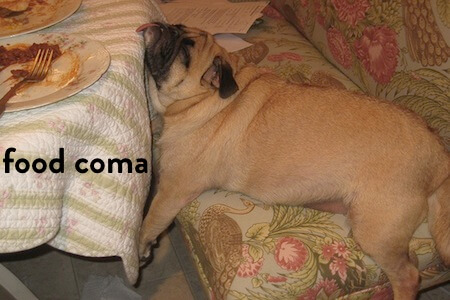 Meaning: A colloquial term for postprandial somnolence which is a state of drowsiness after a meal has been consumed.
Sample sentence: I fell into a deep food coma after gobbling up that Thanksgiving meal.
(5) Black Friday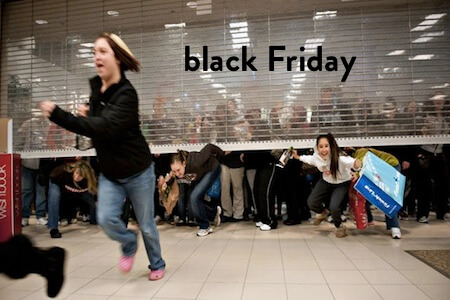 Meaning: The Friday following Thanksgiving Day in the United States, often regarded as the beginning of the Christmas shopping season. In recent years, most major retailers have opened extremely early and offered promotional sales to kick off the holiday shopping season.
Sample sentence: I plan to finish all of my Christmas shopping on Black Friday!
(6) Cold turkey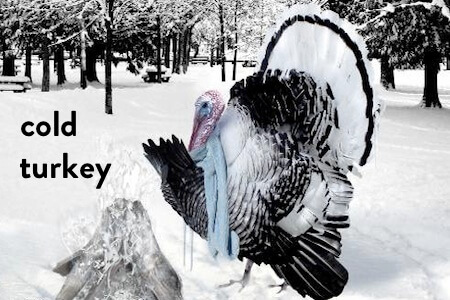 Meaning: an idiomatic expression meaning immediately; without tapering off or cutting down gradually
Sample sentence: Tom stopped smoking cold turkey.
(7) Turkey Trot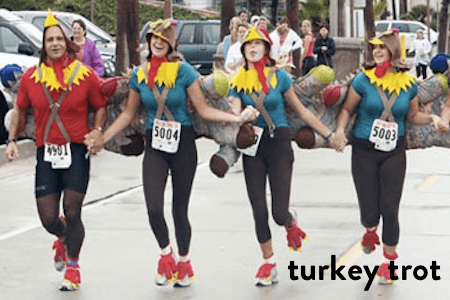 Meaning: A fun run or footrace, usually of the long-distance variety, that is held on or around Thanksgiving Day in the United States.
Sample sentence: Runners take off for the Silicon Valley Turkey Trot on Thanksgiving in San Jose.
---
Militza Petranovic
Militza is a Pedagogy and Research intern at Voxy. She is currently finishing up her master's degree in Applied Linguistics at Columbia University's Teachers College and received her bachelor's degree in Theoretical Linguistics from the University of California – Santa Cruz in 2012. Militza is interested in researching all aspects of how web technology can help facilitate learning, particularly language learning.
Like what you read? Follow me on Twitter and Facebook:
Follow @LinguistifyMe